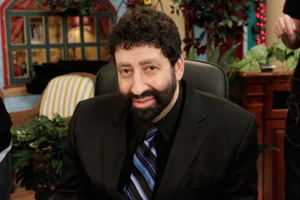 October, 2017
THE DESTRUCTION OF A GENERATION
Word for the Month & for Sunday, Oct. 1
Scripture: Psalms 73:28
See Message: The Stasis
A silent transformation is taking place among the millennial generation – and it threatens destruction. Social analysts have been shocked by what they are witnessing as they study generational trends. Since 2011, the rate of teen depression has skyrocketed. In the same period, the rate of teen suicide has likewise skyrocketed.
What is causing all this? Observers like the writer Jean Twenge, believe it is the new technology – particularly the introduction of smart phones. More than any other generation, millennials are inseparable from if not addicted to cell phones, the internet, and social media. This joining is so intense that among many teenagers and young adults, virtual relationships have replaced real ones. Though millennials spend more time on social media than members of any other generation – it has resulted in increasingly lonely, isolated, and disconnected people.
It has been found that web activity among the younger generation is directly linked to unhappiness. Eighth-graders who spent more than 10 hours a week on social media were 56% more likely to say they were unhappy than those who spent less time on the web.
The more time a teenager spent staring at a screen, the more likely they were to report experiencing symptoms of depression. Eighth-graders spending the most time on social media were found to have increased their risk of depression by 27 percent.
It has even affected the sleeping patterns of the youngest generation. In 2015, fifty-seven percent more teens were sleep deprived than in 1991. From 2012 to 2015, 22 percent more millennials were unable to get seven hours of sleep. This too has been tied to the smart phone. It is now not uncommon and increasingly very common for young adults to sleep with their smart phones.
Never before have we witnessed such a massive and rapid transformation of social patterns in any generation. What does it mean? Observers fear that the new generation is on the edge of the worst mental-health crisis in decades. Beyond that, it is a part of a dehumanization taking place before our eyes. The Bible foretells that in the last days there will be a war against what is natural, and the love of many will grow cold. Thus, the nature of humanity will even be altered. We are already seeing that begin, and among the generation that represents the future.
What should our response be? We must pray for the younger generation. They need above all, the Lord's hand, and revival. Beyond that, in a day when more and more members of every generation are finding themselves increasingly dependent on and addicted to their phones, pads, and personal computers, we must be vigilant to unplug ourselves from the latest technology and plug ourselves all the more into the Word, the love, and the presence of the Lord.
This month focus on becoming all the more plugged into the Lord, His Word, and His presence – and may God greatly bless you as you do!
Your brother and co-laborer
In His Love and Service

Jonathan Cahn