coming Special events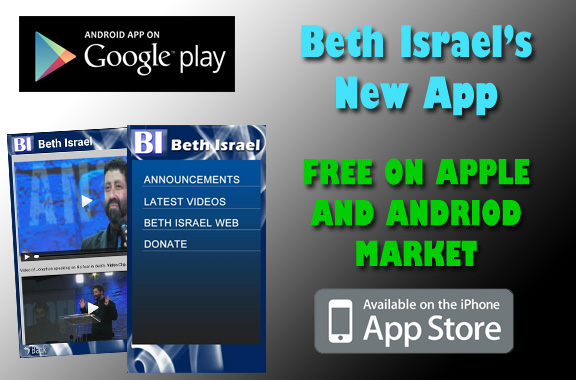 Install your free Beth Israel mobile phone app today from The Apple or Google stores! Stay up to date with the latest events and happenings at the Jerusalem Center.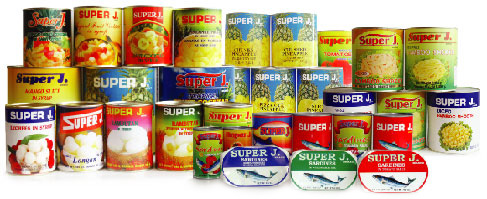 During this unprecedented time we want to make our food pantry items available to any Beth Israel congregant who may be in need. Due to limited space, items are available for Beth Israel congregants only. Please let us know how many people live in your household when calling.
If you can drop off non-perishable food items, you don't need any appointment – Just come to the parking lot & follow the signs to the food drop-off area. Thanks!
Please call 973- 832 7021 for an appointment.
EXPAND YOUR HORIZONS

FREE BIBLE ACADEMY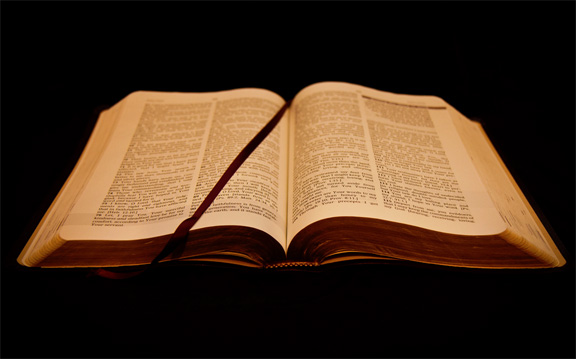 If you ever wanted to go to Bible School, you have one right here and it's FREE. The classes are 7 weeks. Learn Hebrew, Greek & more!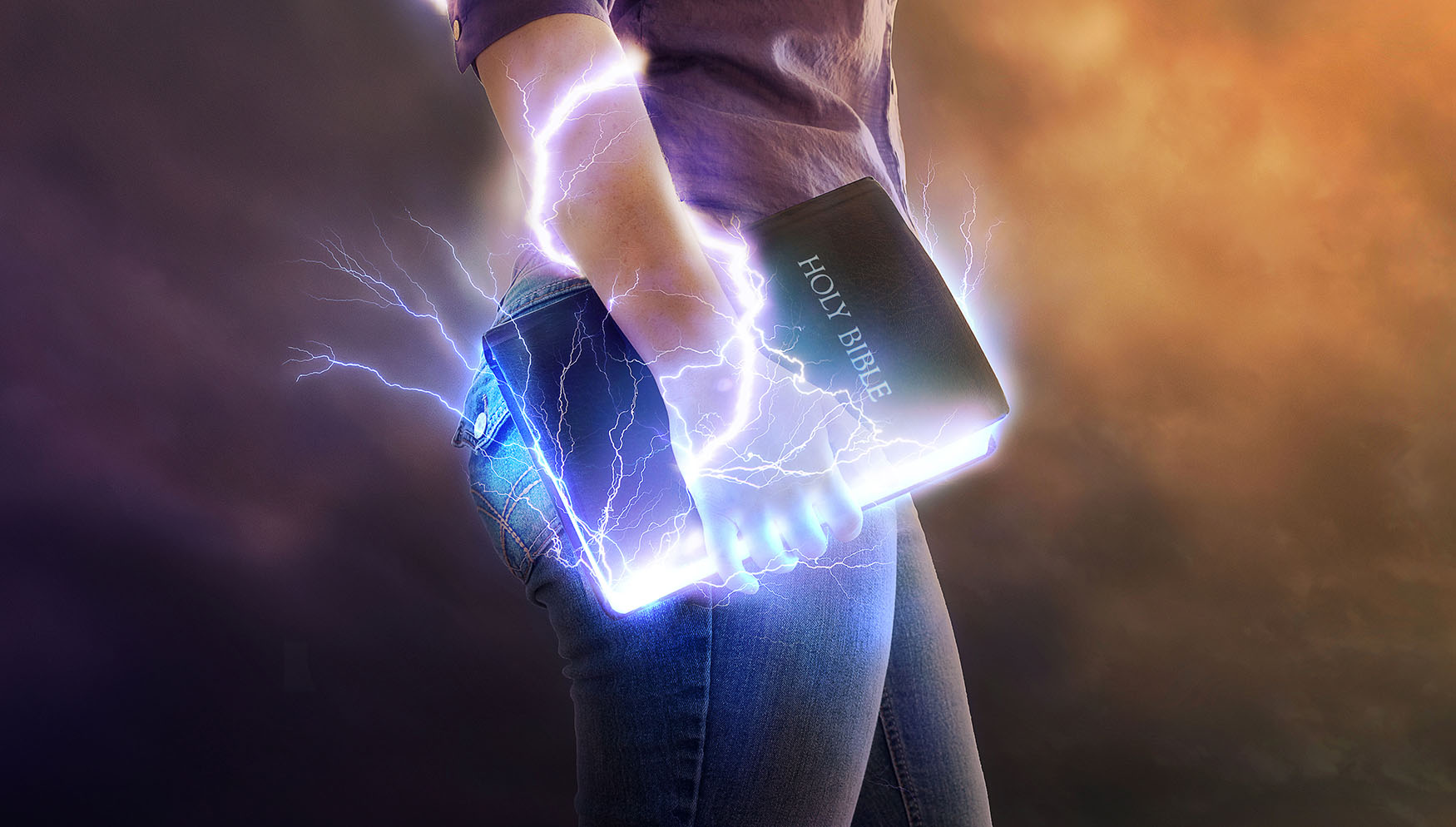 NEW!
Learn how and where to find everything you will ever need in God's Word. You will be better prepared to share, minister, pray, praise, and evangelize! We will explore Bible study tools and techniques, references and how to use them properly. Strengthen your skill of handling the Sword of the Word.
Sundays at 10am
NEW!
We will explore God's instructions given to Believers in First Timothy, especially applicable in these end times. How to discern, adopt, and maintain good and true doctrine, how we should act toward each other and conduct ourselves in a manner that pleases God. We will learn how to fight the good and victorious fight in God's strength.
Sundays at 10am
NEW!
Learn how to Praise the Lord with beginner and intermediate Israeli dance. No experience necessary. We will begin with various very basic steps. Then we will move on to simple dances. Finally we will learn how to put it all together. A joyful time in the Lord, good for body and soul!
Sundays at 10am
NEW!
This class follows the history and contributions of Jewish Believers through Church History from the first century to the modern era. Prophecy, milestones, heroes of the faith, and God's promises for the future will be discussed.
Sundays at 10am
NEW!
A class for all believers on how to effectively share Yeshua with the Jewish people. What to say, what not to say and how to say it. Using sensitivity of language, and being led by the Spirit. How the Hebrew Scriptures point to Yeshua; role playing and much more.
Sundays at 10am
NEW!
Learn by His Spirit, the doctrine and truth of your Salvation, the Bible/the Word of God and more in this entry level discipleship class. Overcoming adversity and abundant living will also be covered and discussed.
Sundays at 10am
NEW!
Learn English as a 2nd Language or just improve the language skills you already have. Beginners to advanced welcome.
Sundays at 10am
NEW!
Learn to read Hebrew, the language of the Bible in seven weeks.
Sundays at 10am or Fridays at 7pm
NEW!
Learn to Worship the Lord using guitar, keyboard, percussion, or voice. An introduction to basic instrumental and singing skill - chords, rhythms, and lyrical melodies. No previous experience necessary. Speak to Pastor John about instruments you may be using, especially before you purchase any.
Fridays at 7pm
NEW!
An exploration of the courage of Esther, the devotion of Ruth, the heart of Mary Magdalene, and many others will be the method we use to understand and apply the gifts, abilities, and callings God has for us. We will come to an understanding of the inner beauty God puts in us and how to let it shine in the darkness as we become more complete witnesses of His Love.
Fridays at 7pm
ARE YOU NEW HERE AT THE JERUSALEM CENTER?
Have questions? Want more info? Want to talk with someone? Find out how to be part? Or anything you need?
Call
973-709-9466
Or write to us at 11 Railroad Ave. Wayne, NJ Or
CLICK HERE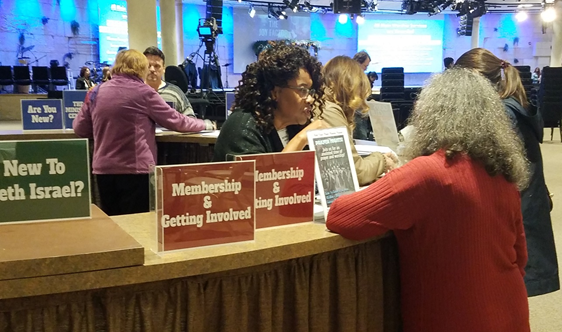 Or, just come to the Ministry Center after the Service with any questions, more info, anything we can help you with.
CHILDREN'S MINISTRIES & YOUTH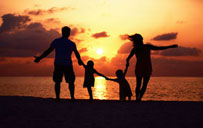 Our Nursery is available, with parent's supervision, for infants up to Age 2.
Full Program for Children & Youth. (PK - age 12)
Transformed Youth Ministry
(Ages 13 -17)
Our Nursery is available, with parent's supervision, for infants up to Age 2.
Full Program for Children & Youth. (PK - age 13)

Remember to sign-in your children at the sign-up table when you come in, & pick them up promptly when the service ends. And, please supervise your children when they are not in class.

Children's Worship Bulletins for children who remain in the service or to take home are available at the children's sign-up table.
Mothers' Lounge is available for nursing mothers - Services are televised in the mother's lounge!
Other events coming up
NEW!
Join us for services online
here
!
If you would like a full list of all our streaming from that page, please use the Contact Us button on that page to ask for the list.
Shabbat Service 8pm Fridays. Sundays Mornings at 11am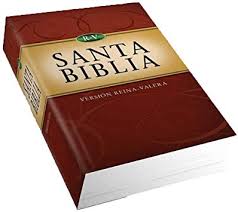 Live in the Fireplace Room. English translation is available
Thursdays at 7pm
Bible study, worship, prayer & fellowship.1 Peter 2:9. LIVE IN THE BUILDING!
Wednesdays at 7:30pm
A verse by verse study on the book of Nehemiah. All women are invited. LIVE IN THE BUILDING!
Wednesdays at 7:30pm
A character study of the life of Abraham. Learn how to grow in the good fight of faith. Find answers to specific questions about your walk in pleasing God. Discipleship, fellowship, testimonies, sharing of victories, struggles, and encouragement from fellow soldiers in Messiah. Bi-weekly. See Jabbar Collins.
HAS MOVED TO ZOOM Sundays at 1pm Room 4A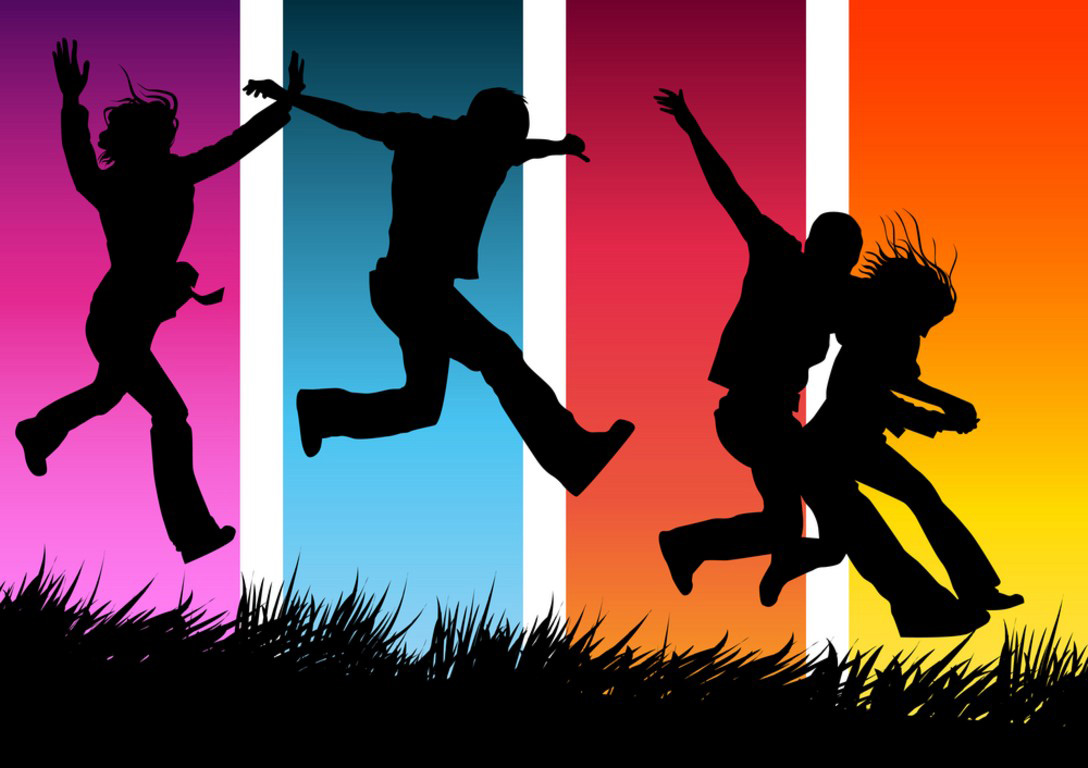 NEW!
Transformed (ages 13-17) including the new separate boys and girls Bible study groups are meeting online. Rooted Young Adults (18-34) is also meeting online. For more info, please reach out to your ministry leader or hit the contact us button on the Live page.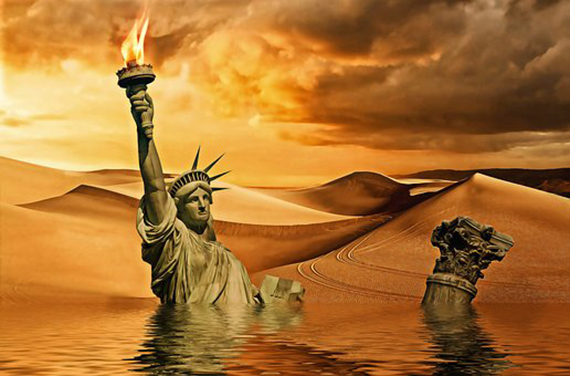 Learn and discuss the key elements of the end-times with Marc Sommer, as it is unfolding before us. Monthly Meeting.
Shalom,
In order to attend, please establish a free Zoom account and then click the link below to accept this invitation:
Click Here
Meeting ID: 695 492 8545 Passcode: Prophecy
ON ZOOM The first Wednesday of every month at 7:30pm EST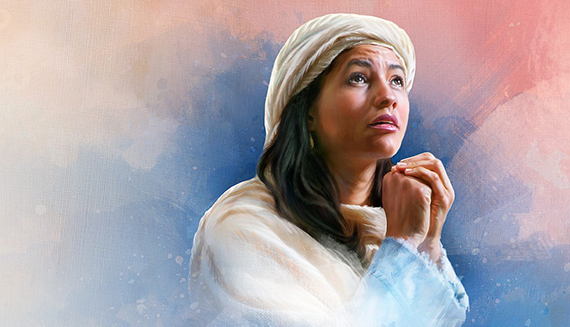 Prayer, Fellowship & Biblical parenting discussion. Reading "Parenting the Way God Parents." Biweekly. See Selma Collins.
Reach out to Your Leader to learn more about online support!
A Study in 1 & 2 Peter.
By phone. Thursdays, 10am - noon, Fireplace Rm
NEWS FROM THE KITCHEN! There will be an assortment of home made fresh delicious soups, salads, entrees, and a variety of desserts - each week following Services. Enjoy Beth Israel Hospitality!
Friday Evenings & Sunday Afternoons Immediately After Service
COMPASSION PROJECTS
NEW!
Put shoes on kids' feet this holiday season. It may seem so simple: a pair of shoes. But for children who live near and sometimes in garbage dumps in Central America, shoes can make the difference between life and death. With bear feet, they walk over trash and broken glass, risking cuts, infection and disease.
October Project
NEW!
Send professionally designed wheelchairs to people in developing countries. This gift allows disabled individuals who are often unable to leave their house get joyful, new opportunities
October Project
NEW!
Because Messiah gave the greatest treasure – his life – we in turn give to others. During the holiday season, you'll send presents to children who have never had their own dolls or a brand new toy.
October Project
NEW!
Many believers in the Middle East had their homes and businesses destroyed by Isis. Most had their flocks killed or captured. Now, you can help these brothers and sisters in Messiah rebuild their traditional livelihoods through gifts of sheep and bees. Let's continue to pray that God "restores the years the locusts have eaten" (Joel 1:4).
October Project
You'll help build rainwater harvesting systems and tanks. Bible translators will often live off the land as they spend many hours putting God's Word into new languages. Long, dry periods can bring them hunger and malnutrition.
October Project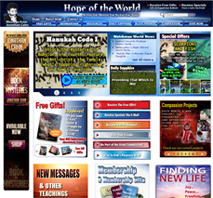 Hope of the World is an end-time ministry to spread God's Word to all nations, Jew and Gentile, and to the unreached of the world. Hope of the World helps with Compassion Projects to help those in need, from helping orphans, lepers, the persecuted church, to building water wells, getting medical help, etc.

To find out more or to have a part in the Great Commission CLICK HERE

Click Here to Donate.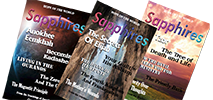 You can receive Free Gift CDs, a Free Gift Subscription to Sapphires, with daily teachings and devotions, find all of Jonathan's Special Teachings and resources there – & more – By going to HopeOfTheWOrld.org - Or just CLICK HERE
SPECIAL RESOURCES

Available This Week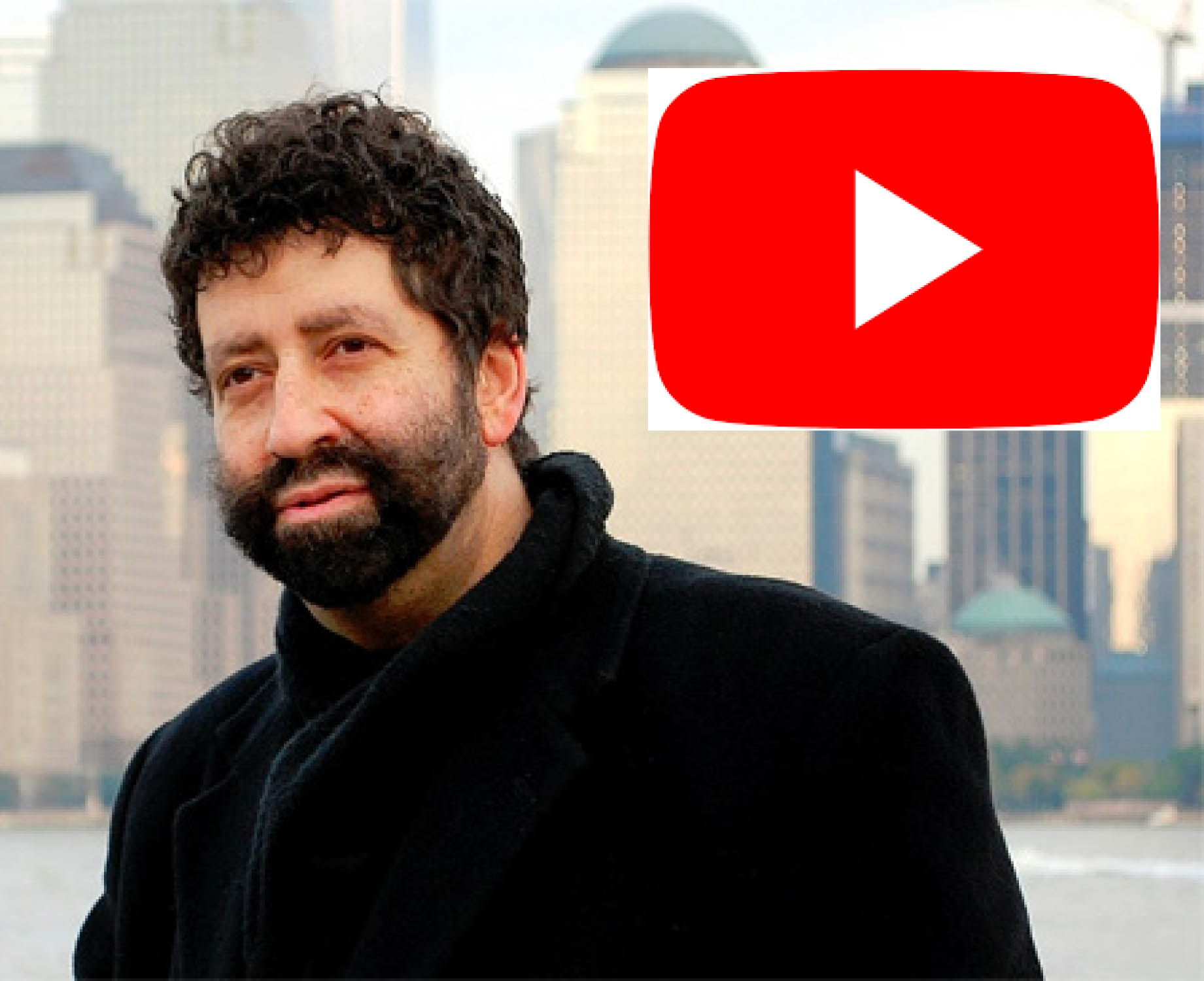 Subscribe to Jonathan's YouTube channel to see his latest teachings! 24 hour streaming from Wednesday at 5pm to Thursday at 5pm (EST).
YouTube
Our TV Broadcast 'Something Different' is available on your local cable channel. Check your local listings for days & times throughout the Tri-State Area. Would you like our show broadcast in your area? Call (973)872-7262 ext 315
NEW!
How to break out of the rut, break through to higher levels, and attain the maturity that is waiting for you in the Lord.
NEW!
Breaking through walls of rejection and opposition!
NEW!
In order to enter new things God has for you, you have to leave something else. Learn the keys and powers of exodus, to leave put away, and say goodbye to the old!
NEW!
What if Messiah, instead of going to Galilee, went to Sodom? He himself posed the question - and His profound answer.
NEW!
How the doctrine of Caesar still affects us and how to overcome the enemy!
NEW!
Hidden in Purim are some of the most powerful and cosmically relevant mysteries of time, space and world history.
3 CDS
NEW!
The pinnacle, most controversial, fought over of all Messianic prophecies - Jonathan takes it head on -verse by verse - powerful and important!
2 CDS
NEW!
So many books have been written on the missing years of Messiah. Now, once and for all, "The missing years"- what really happened!
3 CDS
NEW!
Just as Moses lead the Israelites toward the Promised Land, so the Holy Spirit is leading us toward the arms of Yeshua. But before we arrive there, we all have giants to face. Learn how to overcome these giants in our lives.
DVD
All Messages
are available at the
Express Center
which is open after service for 45 minutes. Available once normal services are resumed!
*You can get
these messages Online
& see the
Full List
of
all Messages
available at
HopeoftheWorld.org

Proceeds from these Messages go to the spreading of the Gospel
GETTING IN TOUCH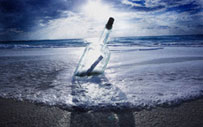 To Get in Touch for anything
Do you want to know more about being born again or how to be saved? Or to receive CD Finding New Life as our gift to you
To find out how you can be eligible for Membership or Ministry, how to have a part in what God is doing at the Jerusalem Center, or how to fulfill your calling
Prayer Request – Want others to pray for something in your life
To Get In Touch With a Particular Ministry – to be part of or to attend an event
To Get the Gift CD: Finding God's will for your life & the Jerusalem Center CD
WHAT'S HAPPENING THIS WEEK AT THE BUILDING
Due to regulations of New Jersey and for the health and safety of everyone, all activities and services are cancelled at this moment.
9:00 AM - PRE-SERVICE PRAYER - Come for a time in God's presence, with prayer, supplications, and thanksgiving.
10:00 AM - ARISE AND SHINE BIBLE ACADEMY Resumes March 13

11:00 AM - THE SUNDAY MORNING WORSHIP CELEBRATION SERVICE

Including Nursery, Children's Ministry, & Transformed Youth Ministry, Ages 13-17
7:30 PM - MID-WEEK REFRESHER. Worship, prayer, fellowship, & Bible Study: Reclaiming Our True Identity in Messiah! 1 Peter 2:9. Fireplace Room
7:30 PM - WOMEN'S EVENING BIBLE STUDY: The Book of Nehemiah verse by verse - Classroom 3
10:00 AM - WOMEN'S MORNING BIBLE STUDY: HOPE IN PERILOUS TIMES! A STUDY IN 1 & 2 PETER. Thursdays, 10am - noon, Fireplace Room

8:00 PM - SPANISH MINISTRY NIGHT Ministerio Hispano Noche. (English Translation provided) Fireplace Room
7:00 PM - PRE-SERVICE PRAYER

7:00 PM - ARISE AND SHINE BIBLE ACADEMY Resumes March 15


8:00 PM - THE FRIDAY NIGHT WORSHIP CELEBRATION SERVICE

Including Nursery, Children's Ministry & Genesis Junior Youth Ministry (Ages 10-13)
10:00 AM - Noon - SERVICIO DE ORACIÓN- PRAYER MEETING: SPANISH MINISTRY! All are welcome! Fireplace Rm (English Translation provided)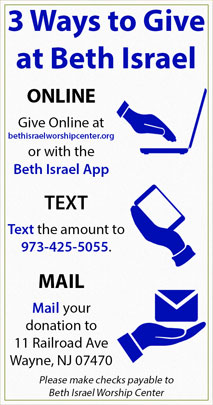 STILL MORE &
OTHER THINGS
Additional parking is available at the body shop and at Tio Pepe's Restaurant. Please follow the advice of our parking attendants on where to park.

Remember to demonstrate courtesy to our neighbors by not parking on their property or blocking their driveways.

Please use the entrance at the far left of the building (where the Enter Here flags are) if you park off site. Note, this entrance is not handicap accessible. If you need handicap accessible parking, please let the parking attendant know.
Shuttle Service is on hold until we resume normal services.
We have shuttles available for those who come by bus to Ryerson Ave. or park off site at Tio Pepe's or The Auto Body Shop. Contact us at 973-709-9466 x320 for further information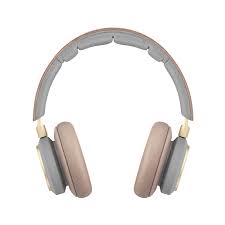 Espanol Audiofonos para traduccion al Espanol estan disponibles en todos los servicios (cultos)- Puede recogerlos en la entrada! Experimente la noche del ministerio Hispano-Todos los Jueves a las ocho de la noche en el edificio- Y sientase libre de ponerse en contacto con los lideres de nuestro ministerio Hispano, Marco y Elgica De Leon despues del servicio o llamando al 973-896-3252