coming Special events
NEW!
Experience the most awesome day of the Bible! Enter behind the VEIL! See the recreation of the ARK OF THE COVENANT! Hear the Sounding of the JUBILEE TRUMPET - for freedom, release & restoration! Check out Sunday too!
Friday, October 4 at 8pm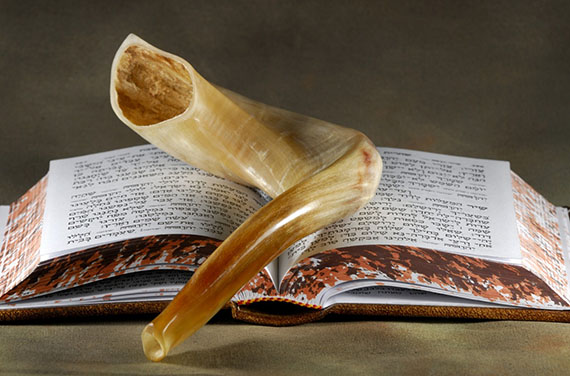 NEW!
A Different Celebration - with all the special presentations and experiences of this Ministry Event! Plus a Different Message From Pastor Jonathan!
Sunday, October 6 at 11am
NEW!
Experience the greatest Celebration of the Bible as believers from all nations celebrate The Feast of Tabernacles, as Jesus and the disciples did and as we will all do in the Kingdom. (Zech. 14). We will celebrate with praise, dance, palm branches, the water pouring, tabernacles, and the foreshadow of Heaven. Check out Sunday too!
Friday, October 11 at 8pm
NEW!
A Different Celebration - with all the special presentations and experiences of this Ministry Event! Plus a Different Message From Pastor Jonathan!
Sunday, October 13 at 11am
EXPAND YOUR HORIZONS

FREE BIBLE ACADEMY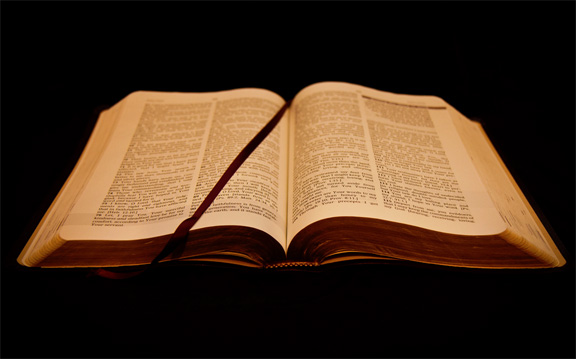 NEW!
If you ever wanted to go to Bible School, you have one right here and it's FREE. The classes are 7 weeks. Learn Hebrew, Greek & more!
NEW!
In Messiah, there is no condemnation, but instead reconciliation - no wrath, but instead Love. Learn to live in freedom from fear, and in the certainty of Salvation. What Paul had to say about this and how he dealt with his critics.
Sundays at 10am
NEW!
A study of the Proverbs 31 woman, regarding courage in the face of trials and difficulties, and her proper use of the Sword of the Word. Her character, her caring, and industrious nature. How to live an effective and praiseworthy life in Holy Spirit power.
Sundays at 10am
NEW!
A class for all believers on how to effectively share Yeshua with the Jewish people. What to say and not to say and how to say it. Using sensitivity of language, and being led by the Spirit. How the Hebrew Scriptures point to Yeshua; role playing and much more.
Sundays at 10am
NEW!
Learn the language of the New Testament, with a comprehensive study of vocabulary, grammar, & conversation. Study of prophecy & end-time events, based on a deeper grasp of the Greek language. Prepare to speak, read, & live the Word of God.
Sundays at 10am
NEW!
Learn by His Spirit, the doctrine and truth of your salvation, the Bible / the Word of God and more in this entry level discipleship class. Overcoming adversity and abundant living will also be covered and discussed.
Sundays at 10am
NEW!
Learn to read Hebrew, the language of the Bible in seven weeks.
Sundays at 10am
NEW!
Learn English as a 2nd Language or just improve the language skills you already have. Beginners or advanced invited.
Sundays at 10am
NEW!
Learn to Worship the Lord using guitar, keyboard, percussion, or voice. An introduction to basic instrumental and singing skill - chords, rhythms, and lyrical melodies. No previous experience necessary. Speak to Pastor John about instruments you may be using, especially before you purchase any.
Fridays at 7pm
ARE YOU NEW HERE AT THE JERUSALEM CENTER?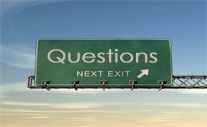 Have questions? Want more info? Want to talk with someone? Find out how to be part? Or anything you need?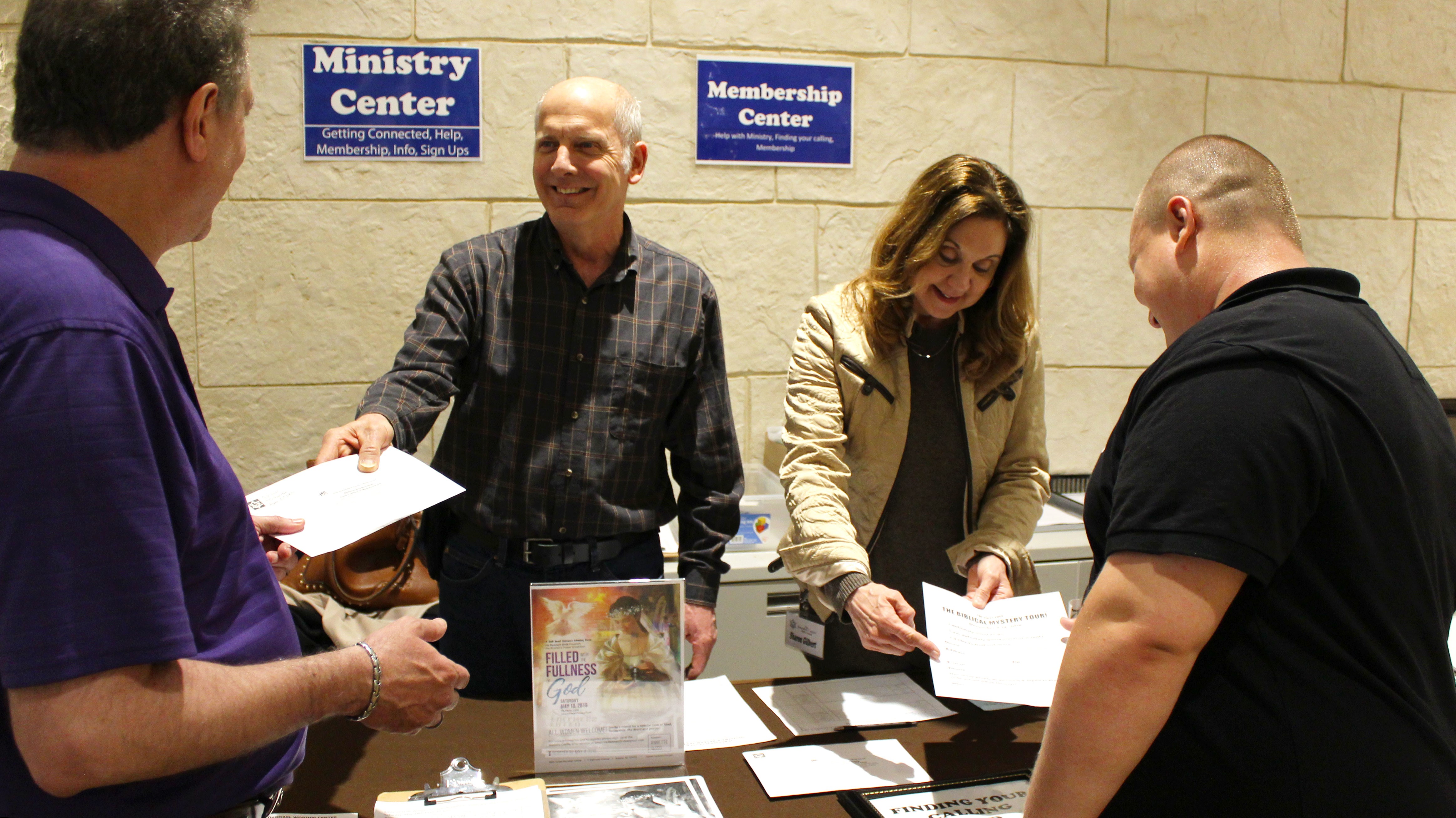 Or, just come to the Ministry Center after the Service with any questions, more info, anything we can help you with.
CHILDREN'S MINISTRIES & YOUTH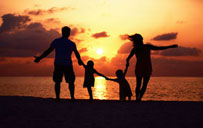 Children's Ministry and Nursery provided.
Nursery is available for infants (up to Age 2)

Full Program for Children from (Ages 3 - 17)

Transformed Youth Ministry
(Ages 13 -17)
Children's Ministry & Nursery

Our Nursery is available with parent's supervision for infants up to Age 2.

Full Program for Children & Youth. (PK - age 13)

Parents! Remember to sign-in your children at the sign-up table when you come in, & pick them up promptly when the service ends. And, remember to supervise your children when they are not in class.

Children's Worship Bulletin for Children who remain in the Service & to take home. Available at the children's sign-up table.


Mothers' Lounge -Friday and Sunday the Mother's Lounge is available for nursing mothers - Services are televised in mother's lounge!
Friday Night 8:00PM Genesis Youth (Ages 10-13)


Contact us:
Here
,
call 973-709-9466 or write to us at 11 Railroad Ave. Wayne, NJ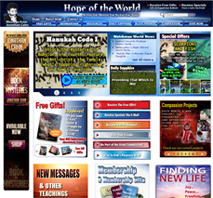 Hope of the World is an end-time ministry to spread God's Word to all nations, Jew and Gentile, and to the unreached of the world. Hope of the World helps with Compassion Projects to help those in need, from helping orphans, lepers, the persecuted church, to building water wells, getting medical help, etc.

To find out more or to have a part in the Great Commission CLICK HERE

Click Here to Donate.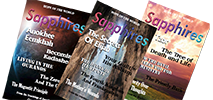 You can receive Free Gift CDs, a Free Gift Subscription to Sapphires, with daily teachings and devotions, find all of Jonathan's Special Teachings and resources there – & more – By going to HopeOfTheWOrld.org - Or just CLICK HERE
Other events coming up
Gather together for a time of prayer, worship, and fellowship, as we Break the Fast together. Free, but all must bring a dish. (Avoid pork, shellfish, anything unkosher)
Wednesday, October 9 at 6:00 pm
THIS WEEK!
All Parents of children in Pre-K (age 3) to 7th grade are invited to celebrate with their children. Additionally, parents of children in this age group, who may want to learn more about Children's Ministry, are welcome to attend. Stop by the Children's Sign In table for more information, and to confirm.
Sunday, September 22, from 1:30pm-3:30pm, Fireplace Rm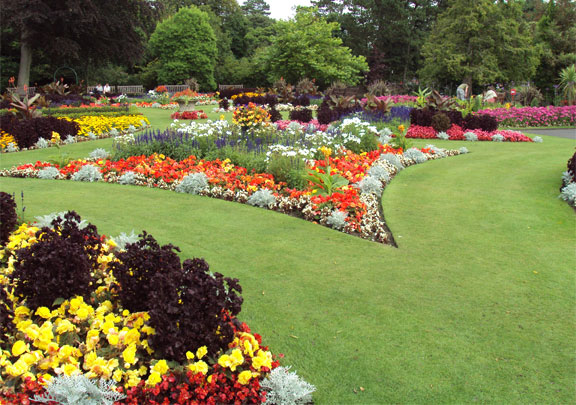 NEW!
Saturday, September 28, 10am to 1pm
NEW!
All youth, ages 13-17, are welcome!
Saturday, October 5
THIS WEEK!
A character study of the life of Abraham. Learn how to grow in the good fight of faith. Find answers to specific questions about your walk in pleasing God. Discipleship, fellowship, testimonies, sharing of victories, struggles, and encouragement from fellow soldiers in Messiah. Bi-weekly. See Jabbar Collins.
Sunday, September 22, 1pm - 2pm, Classroom 4A
THIS WEEK!
Worship, hand out tracts & share the good news. Monthly Meeting. Washington Square Park.
Saturday, September 21, 1pm - 4pm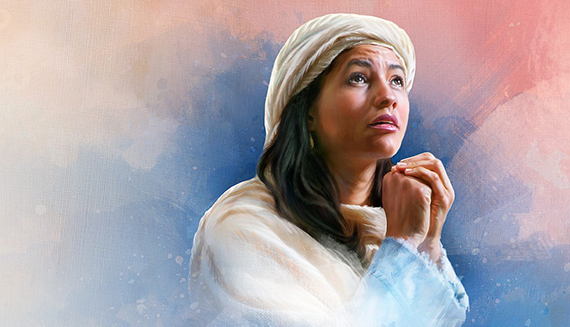 THIS WEEK!
Prayer, Fellowship & Biblical parenting discussion. Reading "Parenting the Way God Parents". Biweekly. See Selma Collins.
Saturday, September 21, 10am - noon, Classroom 4A
Do you have a heart for Evangelism? Sign up at the Ministry center or contact Robin McBride at ext 320.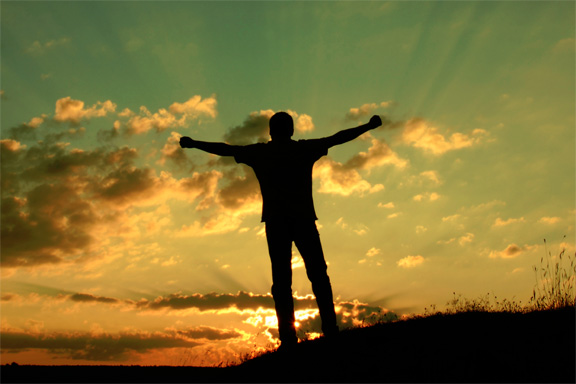 Fri, Oct 25 & Sun, Oct 27 - One hour before service, Fireplace Rm
Featuring "God's Club"
Saturday, November 2 at 7:30pm, Fireplace Rm
Join us for an anointed time of prayer, intercession, and worship. We'll be praying for critical issues facing the body of Messiah, and seen in the world today. Monthly meeting.
Friday, October 4 at 10:30pm to Midnight, Classrooms 4A/4B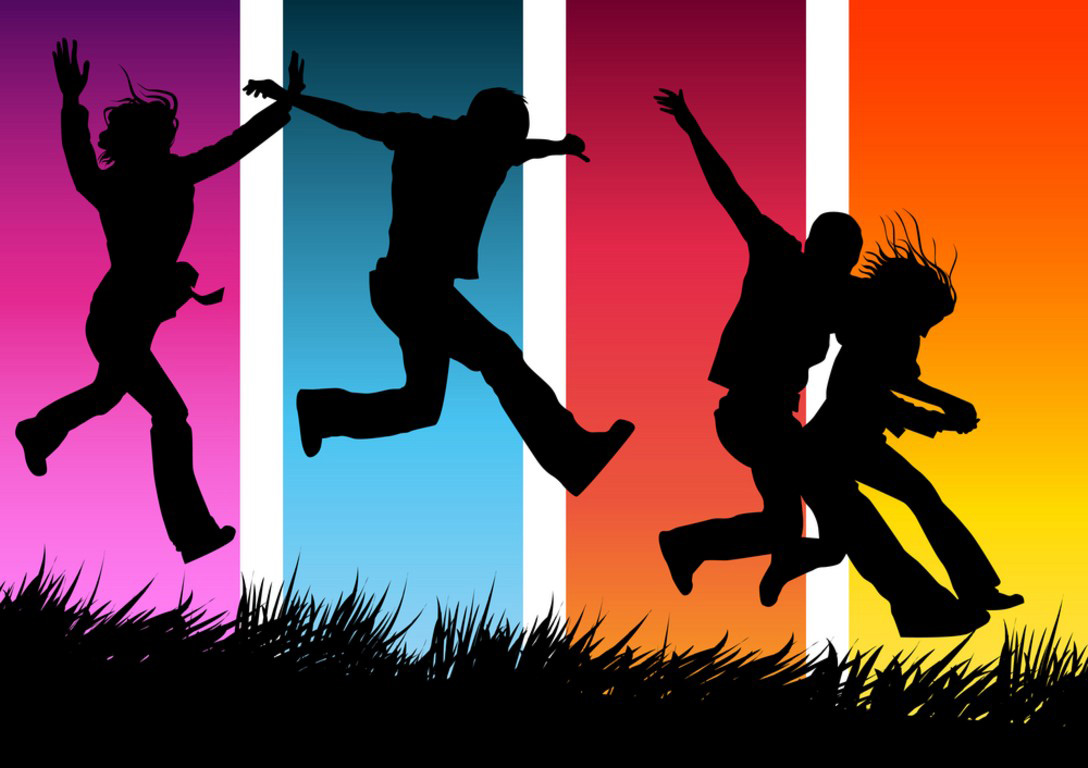 Special night of fun & fellowship. (Transformed Youth) Ages 13-17. First Friday of every month.
Friday, October 4 at 8pm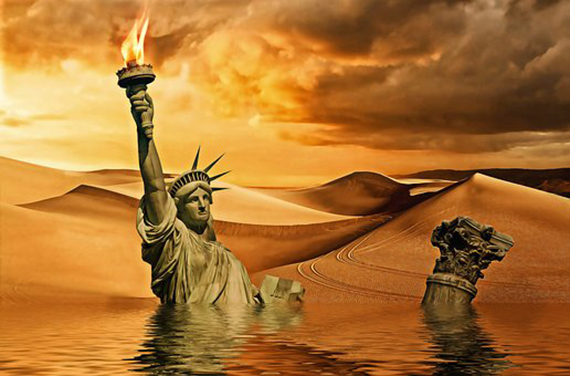 Learn and discuss the key elements of the end-times with Marc Sommer, as it is unfolding before us. Monthly Meeting.
Wednesday, October 2 at 7:30pm, Classroom 4A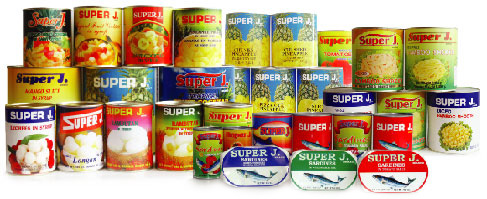 CURRENT NEEDS: Dry Cereal - Oatmeal - Powdered milk - Fruit cocktail / fruit - Syrup - Muffin mix - Juice - Tuna. When you go shopping, just pick up an extra item for those in need and drop it off at the Food Pantry (near the Arch at entry).
Donations of large baskets are needed for the Care Ministry. Please leave the baskets at the Food Pantry on your way to services.
THIS WEEK!
A verse by verse study on the book of Daniel. All women are invited.
Wednesdays at 7:30pm in Classroom 3
NEW!
A Study in 1 & 2 Peter.
Resumes October 10, Thursdays, 10am - noon, Fireplace Rm
THIS WEEK!
Bible study, worship, prayer & fellowship.
Wednesdays, at 7:30pm in the Fireplace Room
Tuesdays at 9:30pm EST, Thursdays at 1:30pm EST, and Saturdays at 1:00am EST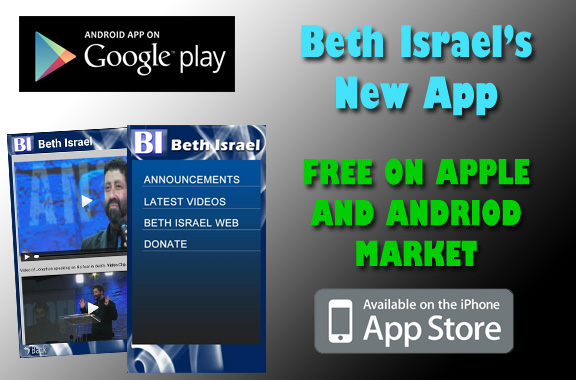 Install your free, Beth Israel mobile phone APP and updates today from The Apple or Google stores! Stay up to date with the latest events and happenings at the Jerusalem Center.
COMPASSION PROJECTS
NEW!
Help provide Christian books to the local libraries in the Philippines. Reading these books will open their minds to the reality of God's love and His presence in the world. It will also teach them good Christian values.
Help provide stoves and/or firewood for needy families and churches.
Helping provide humanitarian relief throughout the world. Many Christians living in persecuted countries cannot afford a simple rain poncho.
GIVING TO THE LORD'S PURPOSES
I'd like to donate to the Lord's purposes through the ministry to the Great Commission, to the world, and to all the purposes of God. CLICK HERE
I'd like to send in my tithe, offering through e-mail CLICK HERE
STILL MORE &
OTHER THINGS
Espanol Audiofonos para traduccion al Espanol estan disponibles en todos los servicios (cultos)- Puede recogerlos en la entrada! Experimente la noche del ministerio Hispano-Todos los Jueves a las ocho de la noche en el edificio- Y sientase libre de ponerse en contacto con los lideres de nuestro ministerio Hispano, Marco y Elgica De Leon despues del servicio o llamando al 973-896-3252
All Main Worship Services are recorded and available in DVD/CD, MP3/MP4 reproduction at the Express Center.
CLICK HERE
We have shuttles available for those who come by bus and those who park off site. Contact us for more information.
If you park in the Mexican Food Restaurant parking lot at the end of Railroad Ave, or anywhere off the BI property, it's best to use the entrance on the street side of the building.
For Emergency Information (Weather - Snow - Cancellations) - Call 973-709-9466 Ext. 9
Please remember to demonstrate courtesy & "loving our neighbors" by not parking on their property or blocking their driveways.
See our broadcasts on television - 'Something Different' Check your Cable listings for Days & Times throughout the Tri-State Area & to Get Our TV Broadcast on in your area, call (973)872-7262 ext 304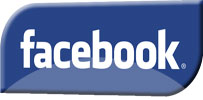 Check us out on Facebook!
Beth Israel Facebook:
Click Here
Hope of the World Facebook:
Click Here
Jonathan Cahn Facebook:
Click Here
The Harbinger Facebook:
Click Here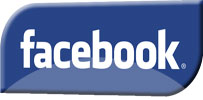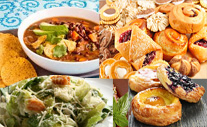 AUTUMN NEWS FROM THE KITCHEN!

There will be an assortment of fresh, delicious sandwiches, beverages, soups, salads, entrees, and a variety of homemade desserts - following Services.
Friday Evenings & Sunday Afternoons.

Enjoy! Beth Israel Hospitality
SPECIAL RESOURCES

Available This Week
NEW!
It's been one of the most controversial and misunderstood events in the gospel; and yet, it speaks about the last days and our generations.
NEW!
How to overcome rejection, wounds, hurts, gaps, holes in our lives and hearts, to find true fulfillment and completion.
NEW!
The amazing revelation of the Messiah in the story of Joseph comes to its conclusion & climax when the children of Israel stand before the Man of the Throne!
NEW!
Man has long sought a sign of extraterrestrial contact, but you can actually take part in it. In fact, it's crucial. Master these practices and it will change your life!
Discover what's hidden in the ancient Jewish writings that reveal what the rabbi's said about the first coming of Messiah, and just how Jewish (and rabbinical) Christmas really is.
The fascinating mystery that links together the holiest day of the Hebrew Calendar - YOM KIPPUR - With the Garden of Eden.
Discover how to surrender yourself to the Lord for a life of untold blessings.
(DVD)
It goes against the way most believers naturally think. And yet, It's the key of answering every challenge, problem, and need in your life and the world.
DVD
How to know God's will and find your calling and destiny.
4 CDs
Looking for doctrines. What's Biblical and what is not. Keeping focused.
5 CDs
All Messages
are available at the
Express Center
(open up to 45 minutes after the Service)
*You can also get
these messages Online
& see the
Full List
of
all Messages
available at
HopeoftheWorld.org

Proceeds from these Messages go to the spreading of the Gospel
GETTING IN TOUCH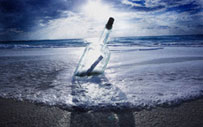 To Get Info on Any Event, Opportunity, Ministry, from these Announcements
To Get in Touch for anything
Do you want to know more about being born again or how to be saved? Or to receive CD Finding New Life as our gift to you
To find out how you can be eligible for Membership or Ministry, how to have a part in what God is doing at the Jerusalem Center, or how to fulfill your calling
Prayer Request – Want others to pray for something in your life
To Get In Touch With a Particular Ministry – to be part of or to attend an event
To Get the Gift CD: Finding God's will for your life & the Jerusalem Center CD
And for anything else, from getting help, questions, picking up the Free Membership Pack, etc, feel free to stop by at the Ministry Center after any Service.
To find out more about being Born Again or get the Gift CD or download of FINDING NEW LIFE
WHAT'S HAPPENING THIS WEEK AT THE BUILDING
9:00 AM - PRE-SERVICE PRAYER - Come for a time in God's presence, with prayer, supplications, and thanksgiving.
10:00 AM - ARISE & SHINE ACADEMY CLASSES.

11:00 AM - THE SUNDAY MORNING WORSHIP CELEBRATION SERVICE

Including Children's Ministry & Nursery

& Transformed Youth Ministry, Ages 13-17
7:30 PM - MID-WEEK REFRESHER. Worship, prayer, fellowship, & Bible Study: James 1:12 - NAMES, TITLES AND ATTRIBUTES OF YESHUA MESSIAH, Fireplace Room
7:30 PM - WOMEN'S EVENING BIBLE STUDY: The Book of Daniel. - Classroom 3
10:00 AM - WOMEN'S MORNING BIBLE STUDY: HOPE IN PERILOUS TIMES! Resumes October 10,Thursdays, 10am - noon, Fireplace Room

8:00 PM - SPANISH MINISTRY NIGHT Ministerio Hispano Noche. (English Translation provided) Fireplace Room
7:00 PM - PRE-SERVICE PRAYER

7:00 PM - ARISE & SHINE ACADEMY CLASSES


8:00 PM - THE FRIDAY NIGHT WORSHIP CELEBRATION SERVICE

Including Children's Ministry & Nursery

& Genesis Junior Youth Ministry (Ages 10-13)
10:00 AM - Noon - PRAYER MEETING: SPANISH MINISTRY! All are welcome! Fireplace Rm (English Translation provided)