coming Special events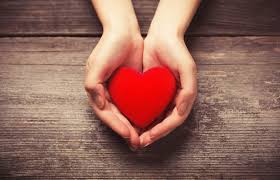 NEW!
There is a simple practice from the Bible that can guarantee happiness, joy, fulfillment, and peace! Apply it and all these blessings will be yours!
Friday, November 29 at 8pm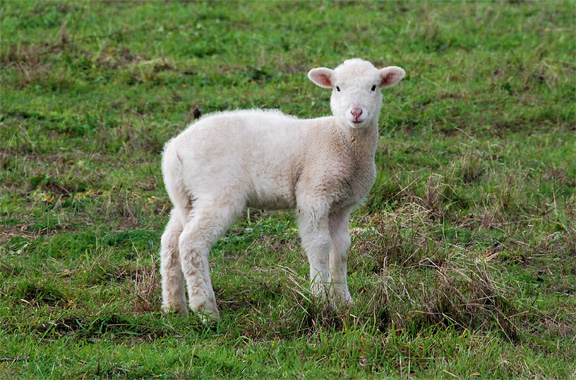 NEW!
Messiah is the Lamb of God. We are little lambs. But surprisingly this most innocent of creatures holds the key to the greatest of powers in your life. Learn the surprising keys that overcome all things!
Sunday, December 1 at 11am
Experience the beautiful Festival of Lights as Messiah did (in John 10). Discover the hidden revelation of the last days that Chanukah holds for the end-time believer. Check out Sunday too!
Friday, December 13 at 8pm
A Different Celebration - with all the special presentations and experiences of this Ministry Event! Plus, a different Message from Pastor Jonathan.
Sunday, December 15 at 11am
Experience Christmas in its original Jewish flavor - with all the Biblical richness of the birth of Messiah! Invite family and friends! Check out Sunday too!
Friday, December 20 at 8pm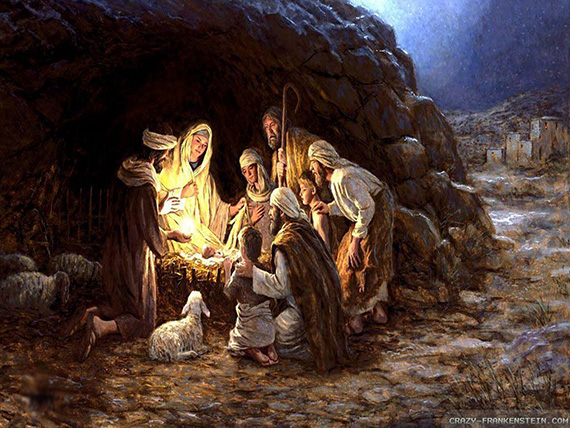 Experience the joyous celebration of Messiah's birth, with the original Biblical flavor, the Word, Music and Celebration!
Sunday, December 22 at 11am
Experience the beautiful Candlelight Celebration on Christmas Eve, with worship, carols and a Special Message! Invite family and friends.
Christmas Eve Tuesday, December 24 7:30pm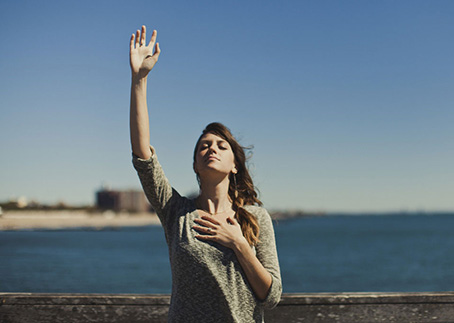 Don't miss the End of the Year Service -- the Last Friday Night Service of 2019. Including a Special Word from Jonathan!
Friday, December 27 at 8pm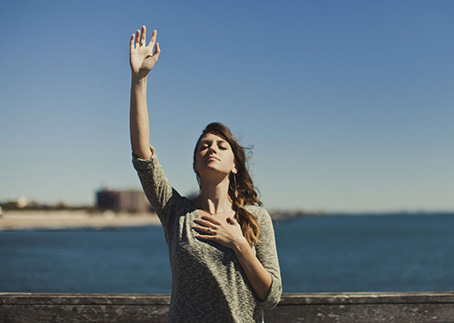 Praise, Glory, and Testimonies! Don't miss this special service with the Lord ministering in a multitude of ways and a Special Word from Jonathan!
Sunday, December 29 at 11am
EXPAND YOUR HORIZONS

FREE BIBLE ACADEMY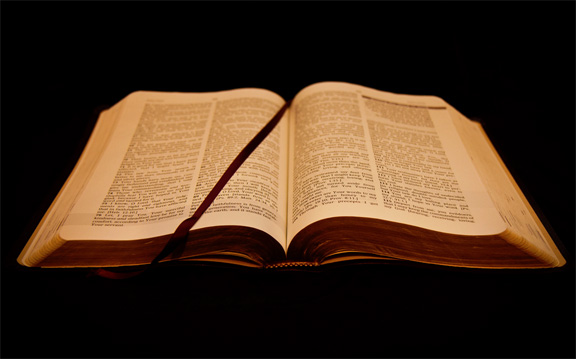 If you ever wanted to go to Bible School, you have one right here and it's FREE. The classes are 7 weeks. Learn Hebrew, Greek & more!
NEW!
How does God's Grace empower all you do in your walk with the Lord? Explore freedom, strength, opportunity, service in God's Will. Learn how to understand and receive this basic gift from God by means of His perfect Love.
Sundays at 10am
NEW!
This is a class for both single and married women. We will discuss marriage and the desire to be married from the perspective of our relationship with Messiah and our commitment to Him as His brides first and foremost. Courting, married life, ministry, and more.
Sundays at 10am
NEW!
The Lord is calling you to the Mission Field. We will explore domestic and overseas Mission opportunities. Learn the why, when, and how of this exciting ministry. This course will include testimonies from various types of missions along with some great audiovisual presentations.
Sundays at 10am
NEW!
A picture of End Time Prophecy seen through John's letters to the Seven Churches In the Book of Revelation. How does the message to these Churches give us a better understanding of the times we live in and those to come? How are we encouraged and cautioned by what the Spirit is saying to them and us? We will develop a deeper understanding by studying these Scriptures with references to the original Greek language.
Sundays at 10am
NEW!
A class for all believers on how to effectively share Yeshua with the Jewish people. What to say, what not to say and how to say it. Using sensitivity of language, and being led by the Spirit. How the Hebrew Scriptures point to Yeshua; role playing and much more.
Sundays at 10am
NEW!
Develop an overcoming walk with God, by His Spirit in this entry level discipleship class. Salvation, the Bible/the Word of God, overcoming adversity, abundant living, doctrine and truth is covered.
Sundays at 10 am
NEW!
Learn to read Hebrew, the language of the Bible in seven weeks.
Sundays at 10am
NEW!
Learn English as a 2nd Language or just improve the language skills you already have. Beginners or advanced invite.
Sundays at 10am
NEW!
Learn to Worship the Lord using guitar, keyboard, percussion, or voice. An introduction to basic instrumental and singing skill - chords, rhythms, and lyrical melodies. No previous experience necessary. Speak to Pastor John about instruments you may be using, especially before you purchase any.
Fridays at 7pm
ARE YOU NEW HERE AT THE JERUSALEM CENTER?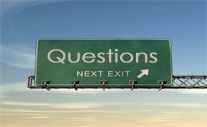 Have questions? Want more info? Want to talk with someone? Find out how to be part? Or anything you need?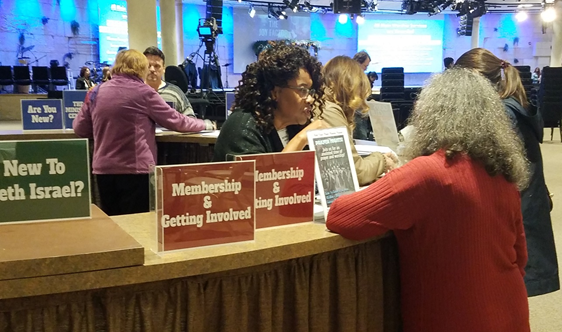 Or, just come to the Ministry Center after the Service with any questions, more info, anything we can help you with.
CHILDREN'S MINISTRIES & YOUTH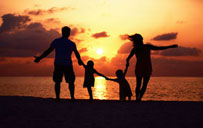 Children's Ministry and Nursery provided.
Nursery is available for infants (up to Age 2)

Full Program for Children from (Ages 3 - 17)

Transformed Youth Ministry
(Ages 13 -17)
Children's Ministry & Nursery

Our Nursery is available with parent's supervision for infants up to Age 2.

Full Program for Children & Youth. (PK - age 13)

Parents! Remember to sign-in your children at the sign-up table when you come in, & pick them up promptly when the service ends. And, remember to supervise your children when they are not in class.

Children's Worship Bulletin for Children who remain in the Service & to take home. Available at the children's sign-up table.


Mothers' Lounge -Friday and Sunday the Mother's Lounge is available for nursing mothers - Services are televised in mother's lounge!
Friday Night 8:00PM Genesis Youth (Ages 10-13)


Contact us:
Here
,
call 973-709-9466 or write to us at 11 Railroad Ave. Wayne, NJ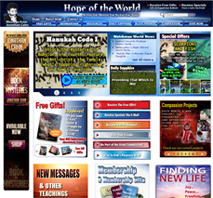 Hope of the World is an end-time ministry to spread God's Word to all nations, Jew and Gentile, and to the unreached of the world. Hope of the World helps with Compassion Projects to help those in need, from helping orphans, lepers, the persecuted church, to building water wells, getting medical help, etc.

To find out more or to have a part in the Great Commission CLICK HERE

Click Here to Donate.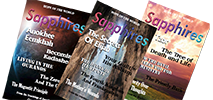 You can receive Free Gift CDs, a Free Gift Subscription to Sapphires, with daily teachings and devotions, find all of Jonathan's Special Teachings and resources there – & more – By going to HopeOfTheWOrld.org - Or just CLICK HERE
Other events coming up
THIS WEEK!
All Operation Christmas Child boxes must be returned this weekend in order for them to be sent to Samaritan's Purse in time! Native churches and ministry partners work with Samaritan's Purse to deliver the gifts and share the life-changing Good News of Yeshua (Jesus), the Messiah.
Through Sunday, November 17
All are welcome to join the Spanish Ministry. Please bring a Biblically kosher dish to share. Sign Up at the Ministry Center.
Thursday, November 28 from 11am to 1pm
NEW!
All youth 10 to 17 and their families are invited to an evening of fun, food and fellowship. Bring your favorite Biblically kosher Thanksgiving dish to share! Please RSVP at the youth table.
Saturday, November 30 at 6pm
This week is a review of the book of Daniel. Then we are on break through the end of November. A verse by verse study on the book of Nehemiah begins December 4. All women are invited.
Wednesdays at 7:30pm in Classroom 3
A character study of the life of Abraham. Learn how to grow in the good fight of faith. Find answers to specific questions about your walk in pleasing God. Discipleship, fellowship, testimonies, sharing of victories, struggles, and encouragement from fellow soldiers in Messiah. Bi-weekly. See Jabbar Collins.
Sunday, November 17 at 1pm Room 4A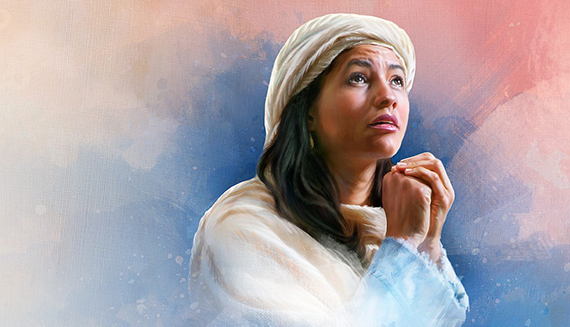 Prayer, Fellowship & Biblical parenting discussion. Reading "Parenting the Way God Parents". Biweekly. See Selma Collins.
Saturday, November 16, 10am - noon Room 4B
Worship, hand out tracts & share the good news. Monthly Meeting. Washington Square Park. See Alan Schwab with any questions, for additional information.
Saturday, November 23 1pm - 4pm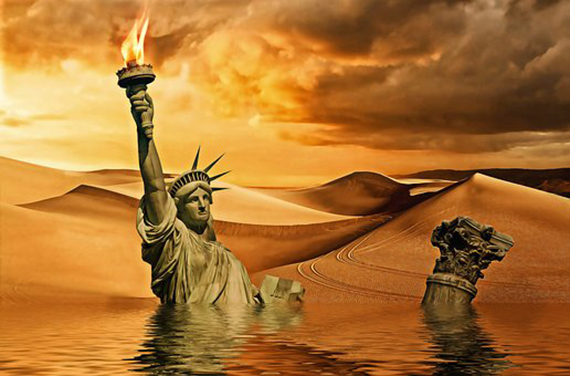 Learn and discuss the key elements of the end-times with Marc Sommer, as it is unfolding before us. Monthly Meeting.
Wednesday, December 4 at 7:30pm, Classroom 4A
Featuring "Christmas Miracle." Our monthly movie night in the Fireplace Room. Snacks are provided. Free.
Saturday December 7 at 7:30pm
Join us for an anointed time of prayer, intercession, and worship. We'll be praying for critical issues facing the body of Messiah, and seen in the world today. Monthly meeting.
Dec 6 at 10:30pm to Midnight, Fireplace Rm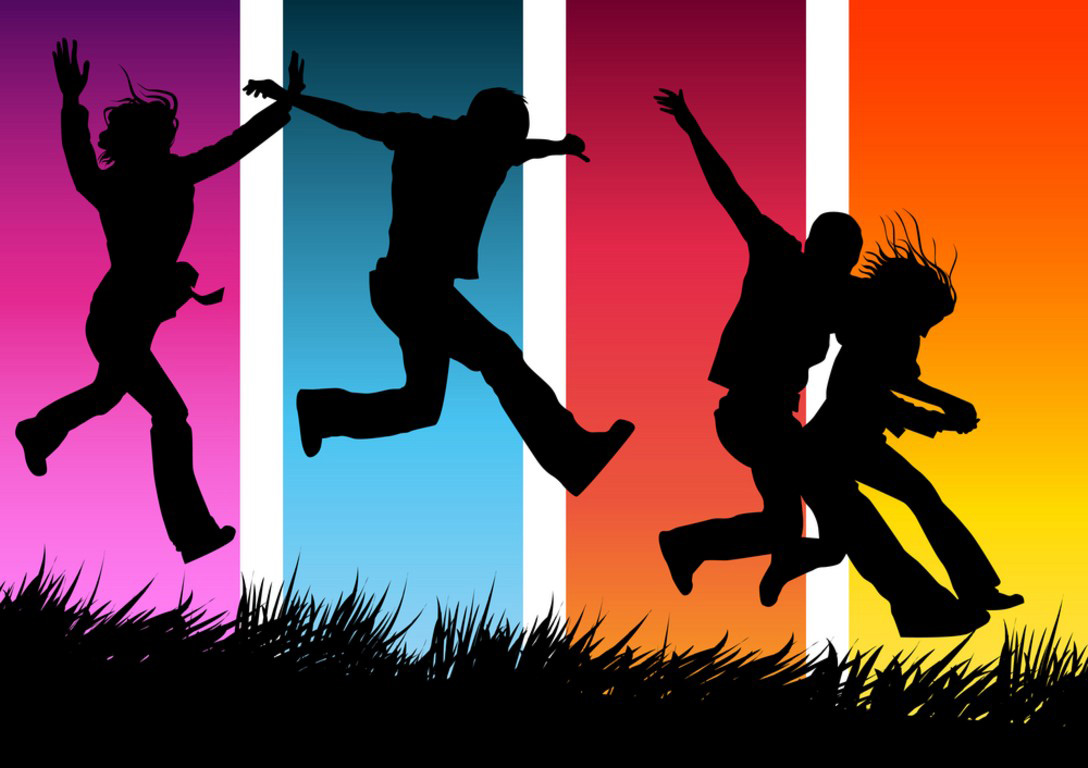 Transformed Youth! Special night of fun & fellowship. Ages 13-17. First Friday of every month.
Friday, December 6 at 8pm
Absolutely the best way to enter the New Year, for a victorious 2020 - In the presence of the Lord, His Spirit, and His people! A Night of Joy! Music! Fun! Entertainment: The Show! Food! Fellowship! Games! Worship! The Word! The Presence of God! Prayer! The sounding of the Shofar at Midnight! Celebration! And Blessings!
Starts New Year's Eve at 7pm with the Show! Tuesday, December 31
AUTUMN NEWS FROM THE KITCHEN! There will be an assortment of fresh delicious sandwiches, beverages, soups, salads, entrees, and a variety of homemade desserts - following Services. Enjoy! Beth Israel Hospitality.
Friday Evenings & Sunday Afternoons
A Study in 1 & 2 Peter. On Break!
Thursdays, 10am - noon, Fireplace Rm
THIS WEEK!
Bible study, worship, prayer & fellowship. Based on Hebrews 11.
Wednesdays, at 7:30pm in the Fireplace Room
Do you have a heart for Evangelism? Sign up at the Ministry center or contact Robin McBride at ext 320.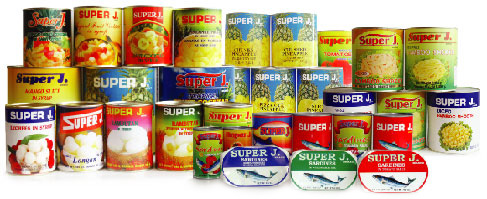 CURRENT NEEDS: Dry Cereal - Oatmeal - Powdered milk - Canned Fruit - Syrup - Peanut Butter- Jelly- Tomato Sauce- Muffin mix - Juice - Tuna. When you go shopping, just pick up an extra item for those in need and drop it off at the Food Pantry (near the Arch at entry).
Donations of large baskets are needed for the Care Ministry. Please leave the baskets at the Food Pantry on your way to services.
Tuesdays at 9:30pm EST, Thursdays at 1:30pm EST, and Saturdays at 1:00am EST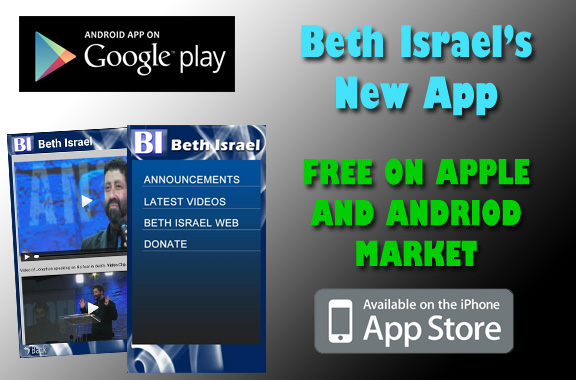 Install your free, Beth Israel mobile phone APP and updates today from The Apple or Google stores! Stay up to date with the latest events and happenings at the Jerusalem Center.
COMPASSION PROJECTS
NEW!
Supply winter boots for needy children and missionary families in Romania and Moldova.
November Project
NEW!
Helping provide chicken coops, equipment and food for raising chickens. Providing eggs for those who rarely eat meat. It also generates income to meet other important needs.
November Project
NEW!
Help supply garden tools and plant fruit trees native to the community. The fruit will be harvested and consumed by the school community. A year from now the trees will add beauty to the surroundings.
November Project
NEW!
Help to build rocket stoves in orphanages and widow's homes in Mozambique. Rocket Stoves are used for cooking and for keeping warm during the cold months.
November Project
NEW!
Helping to provide computer equipment to broadcast the Gospel over the internet to Muslims and secret believers in the Middle East.
November Project
GIVING TO THE LORD'S PURPOSES
I'd like to donate to the Lord's purposes through the ministry to the Great Commission, to the world, and to all the purposes of God. CLICK HERE
I'd like to send in my tithe, offering through e-mail CLICK HERE
STILL MORE &
OTHER THINGS
Espanol Audiofonos para traduccion al Espanol estan disponibles en todos los servicios (cultos)- Puede recogerlos en la entrada! Experimente la noche del ministerio Hispano-Todos los Jueves a las ocho de la noche en el edificio- Y sientase libre de ponerse en contacto con los lideres de nuestro ministerio Hispano, Marco y Elgica De Leon despues del servicio o llamando al 973-896-3252
All Main Worship Services are recorded and available in DVD/CD, MP3/MP4 reproduction at the Express Center.
CLICK HERE
We have shuttles available for those who come by bus and those who park off site. Contact us for more information.
If you park in the Mexican Food Restaurant parking lot at the end of Railroad Ave, or anywhere off the BI property, it's best to use the entrance on the street side of the building.
For Emergency Information (Weather - Snow - Cancellations) - Call 973-709-9466 Ext. 9
Please remember to demonstrate courtesy & "loving our neighbors" by not parking on their property or blocking their driveways.
See our broadcasts on television - 'Something Different' Check your Cable listings for Days & Times throughout the Tri-State Area & to Get Our TV Broadcast on in your area, call (973)872-7262 ext 304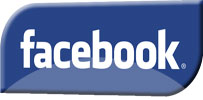 Check us out on Facebook!
Beth Israel Facebook:
Click Here
Hope of the World Facebook:
Click Here
Jonathan Cahn Facebook:
Click Here
The Harbinger Facebook:
Click Here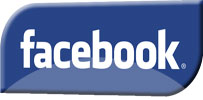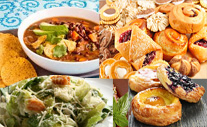 SPECIAL RESOURCES

Available This Week
NEW!
Give thanks to the Lord at all times then all the blessings of your life will become as a never-ending banquet.
NEW!
A powerful message on something that can turn the bitter things of life into sweetness, and how to have joy in all things!
NEW!
What does the Bible say about the accuser? What is his strategy regarding your life? How to overcome the enemy!
NEW!
Grow stronger in the Lord. Work out your salvation and exercise your Spiritual Gifts to build the body of Messiah. Learn how to live in indestructible power!
Discover how each of the 7 days of creation hold the keys to God's plan for your life.
NEW!
The kingdom of God is completely upside down from this world, the first are last, the last are first, you lose to gain, surrender to win, die to live!
NEW!
The enemy is called the "nahash." Discover what it means and the keys it gives you in how to overcome all darkness.
DVD
NEW!
A guide to everything Christians should know about Jewishness, Jewish history, culture, tradition, the Holy days-- messianic prophecy, how to share Messiah, objections, answers and more!
8 CDS
NEW!
How to know God's will and find your calling and your destiny!
4 CDS
All Messages
are available at the
Express Center
(open up to 45 minutes after the Service)
*You can also get
these messages Online
& see the
Full List
of
all Messages
available at
HopeoftheWorld.org

Proceeds from these Messages go to the spreading of the Gospel
GETTING IN TOUCH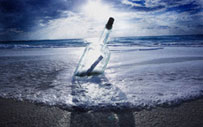 To Get Info on Any Event, Opportunity, Ministry, from these Announcements
To Get in Touch for anything
Do you want to know more about being born again or how to be saved? Or to receive CD Finding New Life as our gift to you
To find out how you can be eligible for Membership or Ministry, how to have a part in what God is doing at the Jerusalem Center, or how to fulfill your calling
Prayer Request – Want others to pray for something in your life
To Get In Touch With a Particular Ministry – to be part of or to attend an event
To Get the Gift CD: Finding God's will for your life & the Jerusalem Center CD
And for anything else, from getting help, questions, picking up the Free Membership Pack, etc, feel free to stop by at the Ministry Center after any Service.
To find out more about being Born Again or get the Gift CD or download of FINDING NEW LIFE
WHAT'S HAPPENING THIS WEEK AT THE BUILDING
9:00 AM - PRE-SERVICE PRAYER - Come for a time in God's presence, with prayer, supplications, and thanksgiving.
10:00 AM - ARISE AND SHINE BIBLE ACADEMY

11:00 AM - THE SUNDAY MORNING WORSHIP CELEBRATION SERVICE

Including Nursery, Children's Ministry, & Transformed Youth Ministry, Ages 13-17
7:30 PM - MID-WEEK REFRESHER. Worship, prayer, fellowship, & Bible Study: Hebrews 11:6 PLEASING GOD! Fireplace Room
7:30 PM - WOMEN'S EVENING BIBLE STUDY: The Book of Daniel verse by verse - Classroom 3
10:00 AM - WOMEN'S MORNING BIBLE STUDY: HOPE IN PERILOUS TIMES! A STUDY IN 1 & 2 PETER On Break Thursdays, 10am - noon, Fireplace Room

8:00 PM - SPANISH MINISTRY NIGHT Ministerio Hispano Noche. (English Translation provided) Fireplace Room
7:00 PM - PRE-SERVICE PRAYER

7:00 PM - ARISE AND SHINE BIBLE ACADEMY


8:00 PM - THE FRIDAY NIGHT WORSHIP CELEBRATION SERVICE

Including Children's Ministry & Nursery

& Genesis Junior Youth Ministry (Ages 10-13)
10:00 AM - Noon - PRAYER MEETING: SPANISH MINISTRY! All are welcome! Fireplace Rm (English Translation provided)