THE JERUSALEM CENTER / BETH ISRAEL
THE HOME MINISTRY OF JONATHAN CAHN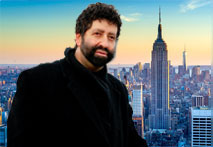 If the Lord is leading you in any of the following ministries, stop by the Ministry Center after service, or you can send an email to ministries@bethisraelworshipcenter.org or call 973-709-ZION (9466) x8 and leave a message.
Sharing the Word in Evangelism

Looking for passionate believers to witness through our outreaches in NJ and NY.

Levites Ministry Keepers of the Sanctuary

Need volunteers to care for the House of the Lord on Thursdays at 7:00 p.m. or after Friday and Sunday Services.

Gatekeepers in the House of the Lord

Friendly and loving people to greet and welcome attendees before services.

Television Ministry

Jonathan Cahn is broadcast throughout the world via cable TV. Need help in different areas within this ministry.

Hospitality

Hospitality serves food after our services as a fundraiser for the gospel.

Greeters

Friendly and loving people to greet and welcome first time guests after service in our welcome lounge.

MEMBERSHIP

Let us know that you'd like to become a Member by clicking the Contact Us button below.
Contact Us
Let us know you'd like to get involved, or put any gifts you have, or what areas of ministry you'd like to serve in - And let us know if you'd like to be a Member