coming Special events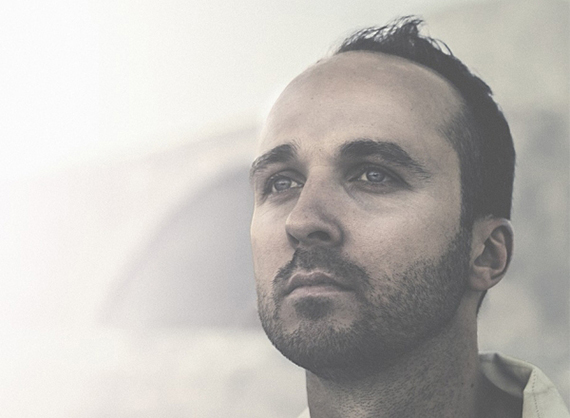 NEW!
Worship, Praise, Celebration! In the Presence of God! With one of the Brightest of the New Generation of Worship Leaders! FREE! NO TICKETS NEEDED!
Friday, August 3, starts 8pm
NEW!
One of the most powerful moments in the Bible, the man by the walls, the ancient king, psychological warfare, the prophet, the enemy's tactics, and the specific keys for victory for every area of your life.
Sunday, August 5 at 11 am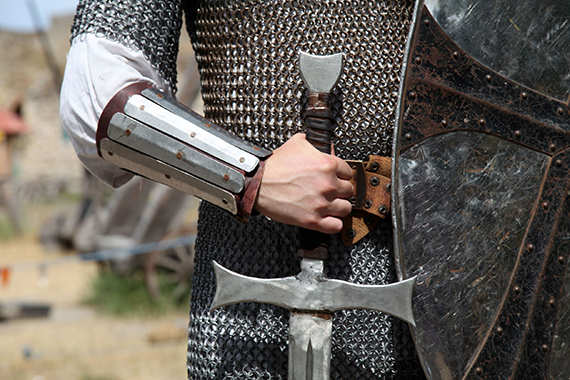 NEW!
One of the most powerful moments in the Bible, an the man by the walls, the ancient king, psychological warfare, the prophet, the enemy's tactics, and the specific keys for victory and breakthrough in your own life.
Friday - Aug 10 at 8pm
NEW!
What defeated some of the strongest of peoples, and what caused some of the weakest to become mighty, unstoppable, and triumphant. One of the most critical of keys you can ever know - and how to apply it to your life.
Sunday, Aug 12 at 11am
NEW!
One of the deepest and most awesome of revelations of the one we know as "Jesus" - Yeshua from an ancient blueprint in Genesis. You'll see the cosmic awesomeness of your Redeemer - Messiah!
Friday, Aug 17 at 8pm
NEW!
We live in a cursed world, filled with cursed people, cursed situations, and cursed lives. You may even be dealing with it in your life. But God gives us the power to break curses. What does that mean? And how can you do it in your own life and the world that surrounds you? Discover the keys.
Sunday, August 19 at 11am
EXPAND YOUR HORIZONS

FREE BIBLE ACADEMY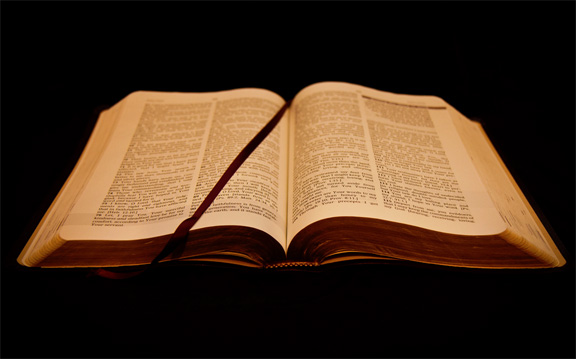 THIS WEEK!
If you ever wanted to go to Bible School, you have one right here and it's FREE. The classes are 7 weeks. Learn Hebrew, Greek & more!
THIS WEEK!
Explore how the Hebrew Names of God, revealed in Scripture, apply to our understanding, needs, walk, edification, joy, and faith. Be encouraged by the revelation of God's blessing, provision, and indeed Salvation as seen in seven specific Names of God. Learn how to share, strengthen, and bless others using this newly found understanding.
Sundays, 10 am
THIS WEEK!
A comprehensive study in the Book of Acts of the Mantle and calling of the Disciples and us. The Holy Spirit Power provided to the servants of the Lord for healings, miracles and resurrections. Learn the strength found in unity and accountability, and how to overcome persecution. How to reach the unsaved in the nations from the example of Paul.
Sundays, 10 am
THIS WEEK!
Learn to Worship the Lord using guitar, keyboard, percussion, or voice. An introduction to basic instrumental and singing skill - chords, rhythms, and lyrical melodies. No previous experience necessary. Speak to Pastor John about instruments you may be using, especially before you purchase any.
Sundays, 10 am
THIS WEEK!
The Hebrew Scriptures that were read in the days of Messiah were abounding with the evidence of Who Yeshua is. How did the Jewish people respond to His telling them that Scripture was being revealed in Him in that time and place? How would this effect peoples understanding and misunderstanding of Yeshua in times to come? How does this correspond to our understanding of Messiah and Salvation in our day?
Sundays, 10 am
THIS WEEK!
Learn to read Hebrew, the language of the Bible in seven weeks.
Sundays, 10 am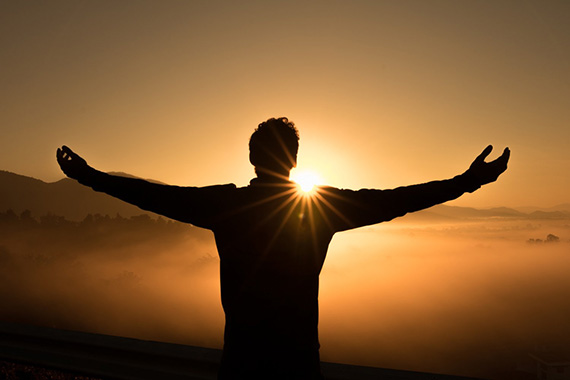 THIS WEEK!
Build your foundation on the Solid Rock, Yeshua/Jesus. Explore change and growth as a way of life, discover the Messianic call and the Jewishness of Christianity; live in the world not of the world; find your calling and ministry, study the importance of life in the Body of Messiah and Biblical membership.
Sundays, 10 am
THIS WEEK!
Learn English as a 2nd Language or just improve the language skills you already have. Beginners or advanced invited.
Sundays, 10 am
THIS WEEK!
Learn the Bible in its original language and understand it in a deeper, more meaningful way.
Fridays, 7 pm
ARE YOU NEW HERE AT THE JERUSALEM CENTER?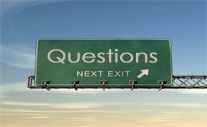 Have questions? Want more info? Want to talk with someone? Find out how to be part? Or anything you need?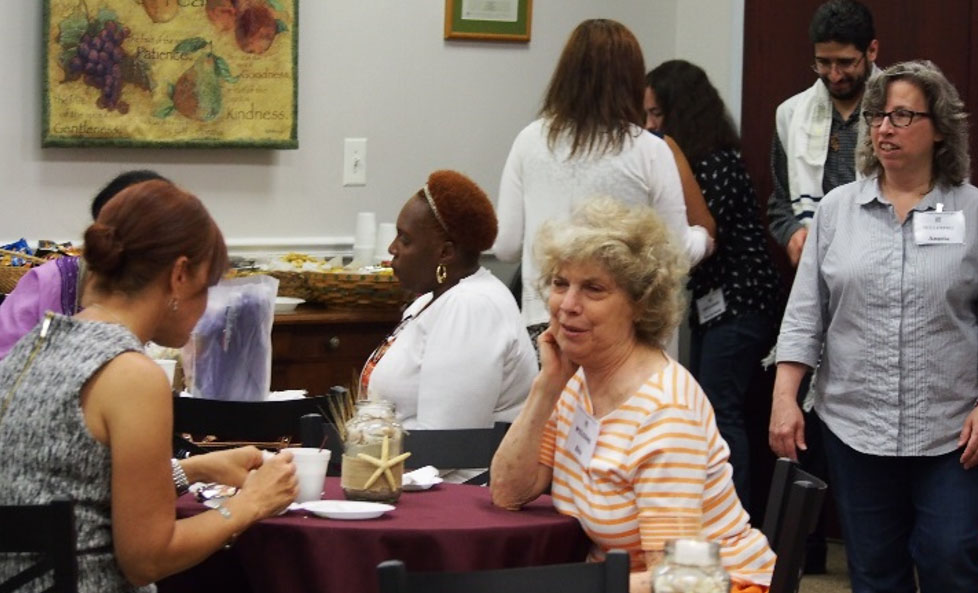 Or just come to the Welcome Center & Ministry Center after the Service with any questions, more info, anything we can help you with.
CHILDREN'S MINISTRIES & YOUTH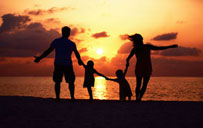 Children's Ministry and Nursery provided.
Full Program for Children & Youth (3 - 16)
Nursery is available for infants (up to Age 2)

Full Program for Children up to 5th grade.
Children's Ministry & Nursery

Our Nursery is available with parent's supervision for infants up to Age 2.

Full Program for Children & Youth. (PK - 12th grade)

Parents! Remember to sign-in your children at the sign-up table when you come in & pick them up promptly when the service ends - And remember to supervise your children when they are not in class

Children's Worship Bulletin for Children who remain in the Service & to take home. Available at the children's sign-up table.


Mothers' Lounge - For infant care Friday and Sunday the Nursery is available for nursing mothers - Services are televised in mother's lounge!
Friday Night 8:00PM Genesis Youth (Ages 10-13)

Friday Night 8:00PM Transformed Youth (Ages 13-17)


Exciting & wholesome alternative to Boy & Girl Scouts. (Ages 6 - 12). Sign Up at Children's Sign-in Table.
Saturdays, 10:00am - 12:30pm, ON BREAK
Contact us:
Here
or 973-709-9466 Mailing address 11 Railroad Ave. Wayne, NJ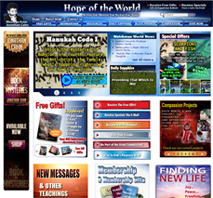 Hope of the World is an end-time ministry to spread God's Word to all nations, Jew and Gentile, and the unreached of the world. Hope of the World helps with Compassion Projects to help those in need, from helping orphans, lepers, the persecuted church, building water wells, getting medical help, etc.

To find out more or to have a part in the Great Commission CLICK HERE

Click Here to Donate.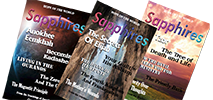 You can receive Free Gift CDs, a Free Gift Subscription to Sapphires, with daily teachings and devotions, find all of Jonathan's Special Teachings and resources there – & more – By going to HopeOfTheWOrld.org - Or just CLICK HERE
Other events coming up
Don't miss a day of heaven on earth with swimming, paddle boating, volleyball, miniature golf, nature trails, barbecue, fellowship, music, worship, campfire, baptism on the beach, & more at beautiful Lake Rickabear, 10 minutes from here! You can't just show up, you have to sign up at the Ministry Center after service, and sign up any friends you want to bring - A small admission fee covers everything for the day. If you haven't been baptized since becoming born again, you need to be, and the baptism will be there on the beach - Make sure to let them know when you sign up.
Saturday, July 28, Opens at 10am
Attention ALL Parents: Don't miss signing up your children for an adventure that can change their lives for God. At VBS SHIPWRECKED, kids discover that Jesus rescues them! Sign-up required. SpecialEvents@ BethIsraelWorshipCenter.org . Ages 3 -12 years old are welcome. FREE!
Monday August 6th to Friday, August 10th from 7pm to 9:30pm
Join us for an anointed time of prayer, intercession, and worship. We'll be praying for critical issues facing the body of Messiah, and seen in the world today.
Friday, Aug 3 at 10:30pm
Meet us in Washington Square Park. Worship, hand out tracts & share the good news by the fountain with the Israeli flag.
Coming Soon in August!
Support the Youth. They will be having a barbecue & Basketball Tournament to raise funds for the Youth Ministry Retreat. Basketball tournament sign-ups are required at the Children's Sign in Table.
Rescheduled due to inclement weather
Featuring, "War Room"!
Saturday, September 8, 7:30pm
Book of Revelation. A verse by verse study on the book of Revelation. All women are invited.
Wednesdays, at 7:30pm. ON BREAK
Discover the spiritual truths and keys for victorious living through the wonders of God's creation.
Tuesdays, 10am to 12 noon. ON BREAK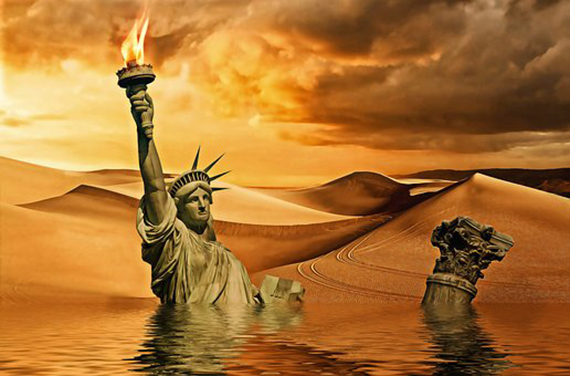 Learn and discuss the key elements of the end-times with Marc Sommer, as it is unfolding before us.
Resumes Wednesday, September 5 at 7:30pm
Walk the Footsteps of Jesus! Israel!
It will change your life! The 2018 Autumn Super Tour (10/29 -11/8) & The 2019 Spring Super Tour (3/25-4/4) To reserve your seat or get more info Go to: info@coraltours.org
866-267-2511.
(October 29, 2018 - November 8, 2018) & (March 25, 2019 - April 4, 2019)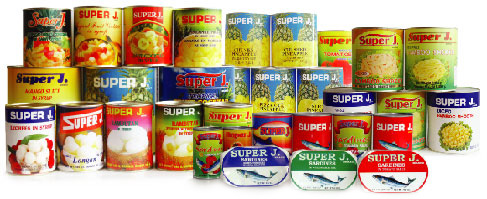 Currently in need of non-perishable items within expiration. When you go shopping, just pick up an extra item for the needy.
Donations of large baskets are needed by the Care Ministry. Please leave the baskets at the food pantry on your way to services.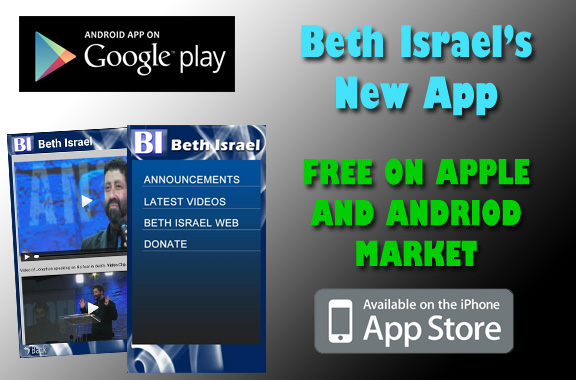 Install your free, Beth Israel APP today from The Apple or Google stores! Stay up to date with the latest events and happenings at the Jerusalem Center. Update your phone with the Beth Israel APP today!
COMPASSION PROJECTS
NEW!
Helping feed children in Northern Uganda ravished by the LRA through the Five for Food Program.
Helping to provide education & nutrition for school children, school building reconstruction, and early childhood literacy.
Helping provide bicycles for missionaries so they can spread the Gospel.
GIVING TO THE LORD'S PURPOSES
I'd like to donate to the Lord's purposes through the ministry to the Great Commission, to the world, and to all the purposes of God. CLICK HERE
I'd like to send in my tithe, offering through e-mail CLICK HERE
STILL MORE &
OTHER THINGS
Espanol Audiofonos para traduccion al Espanol estan disponibles en todos los servicios (cultos)- Puede recogerlos en la entrada! Experimente la noche del ministerio Hispano-Todos los Jueves a las ocho de la noche en el edificio- Y sientase libre de ponerse en contacto con los lideres de nuestro ministerio Hispano, Marco y Elgica De Leon despues del servicio o llamando al 973-896-3252
All Main Worship Service Are Recorded For DVD/CD, MP3/MP4 production, Web, audio, TV & Radio broadcast - Please to avoid distracting your brothers and sisters! (or sit toward the back areas for easy access)
CLICK HERE
We now have shuttles available for those who come by bus and those who park off site
If you park in the Pizza Store's parking lot, or anywhere from our property, its best to use the entrance on street side of the building.
For Emergency Information (Weather - Snow - Cancellations) - Call 973-709-9466 Ext. 9
Please remember to demonstrate courtesy & "loving our neighbors" by not parking on their property or blocking their driveways.
See our broadcasts on television - 'Something Different' Check your Cable listings for Days & Times throughout the Tri-State Area & to Get Our TV Broadcast on in your area, call (973)872-7262 ext 304
If you would like to donate flowers or plants, please contact Donna Murphy 973-709-9466 ext. 6 or fill out the form at the Ministry Center.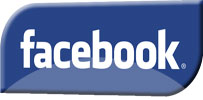 Check us out on Facebook!
Beth Israel Facebook:
Click Here
Hope of the World Facebook:
Click Here
Jonathan Cahn Facebook:
Click Here
The Harbinger Facebook:
Click Here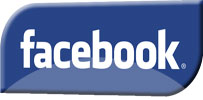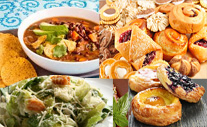 SUMMER NEWS FROM THE KITCHEN!

There will be an assortment of fresh, delicious sandwiches, beverages, soups, salads, entrees, and a variety of homemade desserts.
Fridays Evenings & Sunday Afternoons.

Enjoy! Beth Israel Hospitality
SPECIAL RESOURCES

Available This Week
NEW!
Every child of God is called to walk through the waters of the Red Sea as well in order to have complete victory. What it means and how to do it.
NEW!
The primacy and superiority and sovereignty of Messiah above all other powers in life.
NEW!
One of the most unique revelations and messages, one that may never before have been shared, an ancient Scripture lying behind one of the most cataclysmic phenomenon in world history.
From a first century prison cell, one of the most important and powerful truths that can change your life to victory.
The secret of life as found through death.
A prophetic message on Jesus, the One who is raising the fallen Tabernacle of David.
Discover the ancient secret in Israel's holiest day, Yom Kippur, that goes all the way back to the Garden of Eden!
(2CD Album)
Experience a pilgrimage as if you were there, walking the Holy Land, to the Jordan River, to the Springs of Gideon, to the Dead Sea, to the Wilderness of Zin, to Masada, to Jerusalem and more. Jonathan will share what happened in Israel, from Tel Aviv to Galilee to a Bedouin tent to Jerusalem. With surprises.
(2CD ALBUM)
Prophetic accounts & revelations from the end-time harvest- witch-doctors, priestesses, & kings, idols, near death escapes, swarms of insects, and the Gospel to millions.
(4-CD Album)
A special teaching for women on how to break free from the chains of life's rejections and to live in Freedom, teaching by Behnaz Rivkah; from Esther's Company Women's event on Saturday June 9th!
All Messages
are available at the
Express Center
(open up to 45 minutes after the Service)
*You can also get
these messages Online
& see the
Full List
of
all Messages
available at
HopeoftheWorld.org

Proceeds from these Messages go to the spreading of the Gospel
GETTING IN TOUCH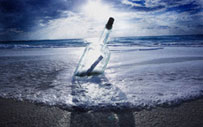 To Get Info on Any Event, Opportunity, Ministry, from these Announcements
To Get in Touch for anything
Do you want to know more about being born again or how to be saved? Or to receive CD Finding New Life as our gift to you
To find out how you can be eligible for Membership or Ministry, how to have a part in what God is doing at the Jerusalem Center, or how to fulfill your calling
Prayer Request – Want others to pray for something in your life
To Get In Touch With a Particular Ministry – to be part of or to attend an event
To Get the Gift CD: Finding God's will for your life & the Jerusalem Center CD
And for anything else, from getting help, questions, picking up the Free Membership Pack, etc, feel free to stop by at the Ministry Center after any Service.
To find out more about being Born Again or get the Gift CD or download of FINDING NEW LIFE
WHAT'S HAPPENING THIS WEEK AT THE BUILDING
8:30 AM - Pre-Service Prayer - Come for a time in God's presence, with prayer, supplications, and thanksgiving.
10AM - ARISE & SHINE ACADEMY CLASSES
THE SUNDAY MORNING WORSHIP CELEBRATION SERVICE Including Children's Ministry & Nursery
7 PM, ON BREAK - Learn how to live Titus 2:3-5 in a small group atmosphere with much opportunity for discussion, study, reflection, and practice as found in the Book of Titus Chapter 2. Open to women 18 and up.
10:00 AM, ON BREAK - Women's Morning Bible Study: The Wonders of Elohim.
7:30 PM - Mid - Week Refresher. Bible study, worship, prayer & fellowship.
7:00 PM, ON BREAK - Women's Evening Bible Study: The Book of Revelation
8 PM - Spanish Ministry Night - Ministerio Hispano Noche
7 PM - Pre - Service Prayer

8 PM - Genesis Junior Youth Ministry (Ages 10-13) Transformed Youth Ministry (Ages 13-17)
8 PM - THE FRIDAY NIGHT WORSHIP CELEBRATION SERVICE Including Children's Ministry & Nursery
10AM -12PM, ON BREAK - PRAYER MEETING - hosted by The Spanish Ministry- All are invited!

10am - 12:30pm, ON BREAK - TREK & DELTA SATURDAY CHILDREN'S ADVENTURE!
Exciting & wholesome alternative to Boy & Girl Scouts. (Ages 6 - 12). Sign Up at Children's Sign-in Table.