coming Special events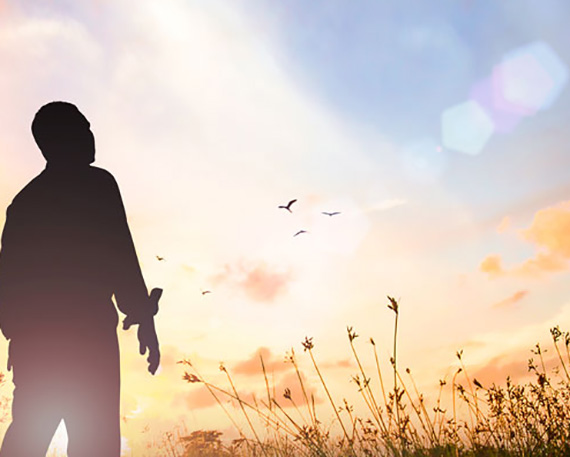 NEW!
If you're a child of God, you have been given a calling on your life. That calling is not natural but of heaven. What does it mean that there is a heavenly calling on your life - and how to fulfill it?
Friday, November 30 at 8pm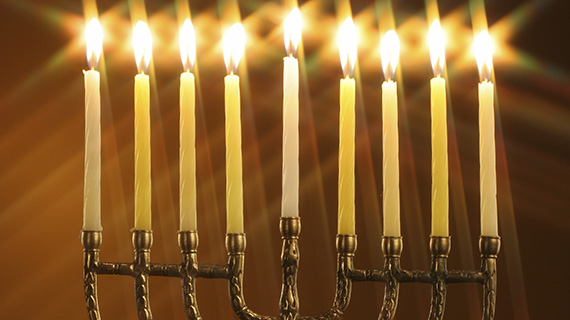 NEW!
Experience the beautiful Festival of Lights as Messiah (in John 10) and discover the hidden revelation of the last days that Chanukah holds for the end-time believer. Two Very Special and Different Celebrations!
Fri, Dec 7 at 8pm & Sun, Dec 9 at 11am
NEW!
Experience the joyous celebration of Messiah's birth, with the original Biblical flavor, the Word, Music and Celebration!
Friday, Dec 21 at 8pm & Sunday, Dec 23 a 11am
NEW!
Experience the beautiful Candlelight Celebration on Christmas Eve. Worship, Carols and a Special Message! Invite family and friends.
Monday, December 24 at 7:30pm
Usher in 2019! Joy! Music! Worship! Fun! Food! The Word! The Presence of God! Entertainment! And a Show - Starts at 7pm with the Show - Bring a Dish to Share!
Monday, December 31 at 7pm
EXPAND YOUR HORIZONS

FREE BIBLE ACADEMY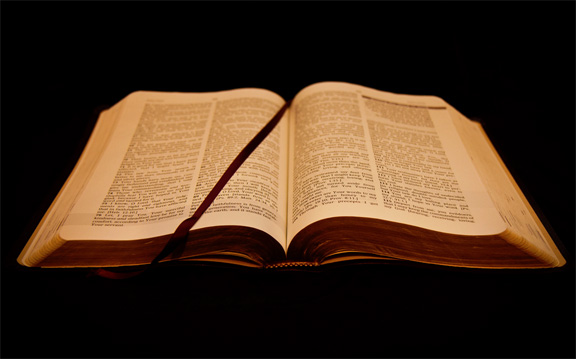 THIS WEEK!
If you ever wanted to go to Bible School, you have one right here and it's FREE. The classes are 7 weeks. Learn Hebrew, Greek & more!
THIS WEEK!
Through this class we will learn how the Hebrew Bible reveals the Truth of the Gospel and establishes the description of Who Messiah would be and how He would fulfill prophecy beyond expectation. Learn how the Old and New Testaments are interlocked by God in Prophecy. Find hope for our time in the life, sacrifice, and resurrection of Messiah, and for the life to come.
Sundays, 10 am
THIS WEEK!
How To Bring Others To New Life! What's holding you back from witnessing to the Jewish people as well as the Gentiles? Be prepared and motivated with this comprehensive study of background, techniques, and training so you can be the most effective evangelist you can be. Instruction, encouragement, role playing exercises and much more are waiting for you in this class.
Sundays, 10am
THIS WEEK!
A study in the Gospel of John, how we come to know the true nature of Yeshua Messiah through this Book. Come to a deeper understanding of Who Yeshua is, what He did, and how you can be an imitator of Him. Encounter the Word of God become flesh, the Light of the world Who is God, and the One through Whom all was created.
Sundays, 10 am
THIS WEEK!
Learn how the Psalmists found the greatest intimacy with God, not only in times of joy but also in the greatest challenges and suffering. How to encourage your soul and maintain the unbroken relationship with God in Messiah by the Holy Spirit connection. Discover the keys to living in the presence of your Beloved.
Sundays, 10 am
THIS WEEK!
Develop an overcoming walk with God, by His Spirit in this entry level discipleship class. Salvation, the Bible/the Word of God, overcoming adversity, abundant living, doctrine and truth is covered.
Sundays, 10 am
THIS WEEK!
Learn to read Hebrew, the language of the Bible in seven weeks.
Sundays, 10 am
THIS WEEK!
Learn English as a 2nd Language or just improve the language skills you already have. Beginners or advanced invited.
Sundays, 10 am
THIS WEEK!
Learn New Testament Greek - in its original language and understand it in a deeper, more meaningful way.
Fridays, 7 pm
THIS WEEK!
Wonderful Worship Workshop Learn to Worship the Lord using guitar, keyboard, percussion, or voice. An introduction to basic instrumental and singing skill, chords, rhythms, and lyrical melodies. No previous experience necessary. Speak to Pastor John about instruments you may be using, especially before you purchase any.
Fridays, 7 pm
ARE YOU NEW HERE AT THE JERUSALEM CENTER?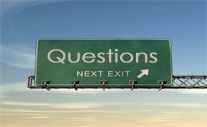 Have questions? Want more info? Want to talk with someone? Find out how to be part? Or anything you need?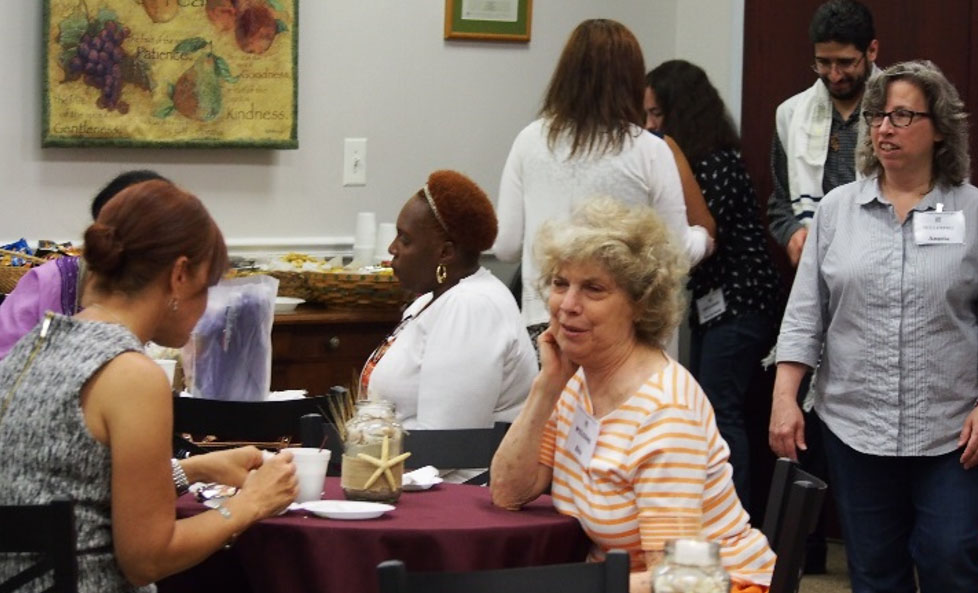 Or just come to the Welcome Center & Ministry Center after the Service with any questions, more info, anything we can help you with.
CHILDREN'S MINISTRIES & YOUTH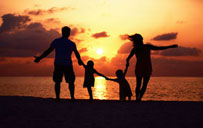 Children's Ministry and Nursery provided.
Full Program for Children & Youth (3 - 16)
Nursery is available for infants (up to Age 2)

Full Program for Children up to 6th grade.
Children's Ministry & Nursery

Our Nursery is available with parent's supervision for infants up to Age 2.

Full Program for Children & Youth. (PK - 12th grade)

Parents! Remember to sign-in your children at the sign-up table when you come in & pick them up promptly when the service ends - And remember to supervise your children when they are not in class

Children's Worship Bulletin for Children who remain in the Service & to take home. Available at the children's sign-up table.


Mothers' Lounge - For infant care Friday and Sunday the Nursery is available for nursing mothers - Services are televised in mother's lounge!
Friday Night 8:00PM Genesis Youth (Ages 10-13)

Friday Night 8:00PM Transformed Youth (Ages 13-17)


Exciting & wholesome alternative to Boy & Girl Scouts. (Ages 6 - 12). Sign Up at Children's Sign-in Table.
Saturdays, 10:00am - 12:30pm, ON BREAK
Contact us:
Here
or 973-709-9466 Mailing address 11 Railroad Ave. Wayne, NJ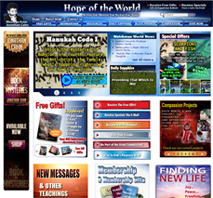 Hope of the World is an end-time ministry to spread God's Word to all nations, Jew and Gentile, and the unreached of the world. Hope of the World helps with Compassion Projects to help those in need, from helping orphans, lepers, the persecuted church, building water wells, getting medical help, etc.

To find out more or to have a part in the Great Commission CLICK HERE

Click Here to Donate.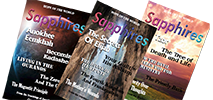 You can receive Free Gift CDs, a Free Gift Subscription to Sapphires, with daily teachings and devotions, find all of Jonathan's Special Teachings and resources there – & more – By going to HopeOfTheWOrld.org - Or just CLICK HERE
Other events coming up
THIS WEEK!
Don't miss Jonathan's new television series - The Book of Mysteries! On every week for three months.
Every Wednesday at midnight And every Friday at 4:30 p.m.
THIS WEEK!
Attention Men! Learn how to grow in the good fight of faith. Find answers to specific questions about your walk in pleasing God. Discipleship, fellowship, testimonies, sharing of victories, struggles, and encouragement from fellow soldiers in Messiah. Bi-monthly Meeting.
November 18, 1pm - 2pm, Classroom 4A
THIS WEEK!
Meet us in Washington Square Park. Worship, hand out tracts & share the good news by the fountain with the Israeli flag. Monthly Meeting.
Saturday, November 17, 1pm - 4pm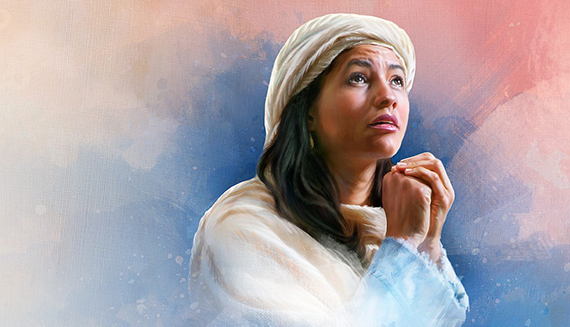 Moms! Prayer, Fellowship & Biblical parenting discussion. See Selma Collins for details.
Saturday, November 24, 10am - 12noon, classroom 4A
Featuring: "Christmas with a Capital C"
Saturday, December 8 at 7:30pm
Join us for an anointed time of prayer, intercession, and worship. We'll be praying for critical issues facing the body of Messiah, and seen in the world today. Monthly meeting.
Friday, December 7 at 10:30pm to Midnight, Fireplace Room
ALL ARE WELCOME! Enjoy food and fellowship as we give thanks together. Please bring a dish to share! See Pastor Marco (Spanish Ministry), for more details.
Thursday, November 22, from 11am to 1pm
All youth, ages 10 -17, bring your family, and gather with us for a time of food and fellowship. Join the Youth Ministry in a time of Giving Thanks for all that God has done throughout the year. Bring your favorite Thanksgiving dish to share. See Sara Pinto for more info.
Saturday, November 24, 5 pm, Youth Room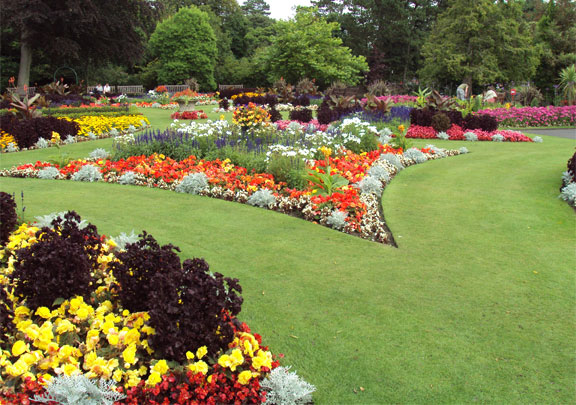 Tools, gloves, and snacks provided! Come spend a few hours in the gardens making the Beth Israel grounds beautiful! See Donna Murphy for details. If you would like to donate flowers or plants, please call 973-709-9466 ext. 320 or fill out the form at the Ministry Center.
Saturday, December 1, from 10am-3pm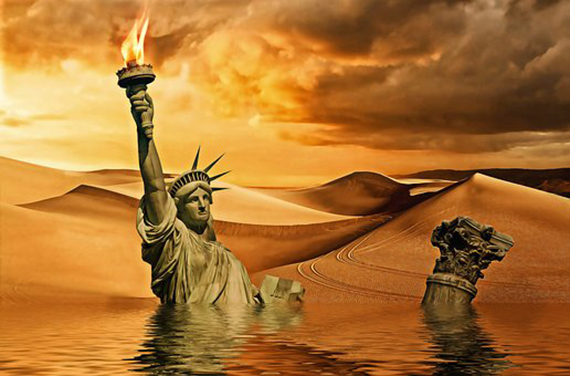 Learn and discuss the key elements of the end-times with Marc Sommer, as it is unfolding before us. Monthly Meeting.
Wednesday, December 5 at 7:30pm, classroom 4A
THIS WEEK!
Book of Revelation. A verse by verse study on the book of Revel- ation. All women are invited.
Wednesdays, at 7:30pm in the Youth Classroom.
THIS WEEK!
Believe Them, Live Them, and Change the World & You!
Thursdays, 10am to 12 noon. Fireplace Room.
Be Baptized in the Jordan River! The ancient Synagogue of Nazareth, Mary's Well, a Journey back in time to a Living Biblical Village, a Night at the Dead Sea, and possibly the newly discovered actual ground of Messiah's nativity!
It will change your life! To reserve your seat or get more info Call 866-267-2511 or E-mail: info@coraltours.org Or go to: CoralTours.org or go to the website.
(March 25, 2019 - April 4, 2019)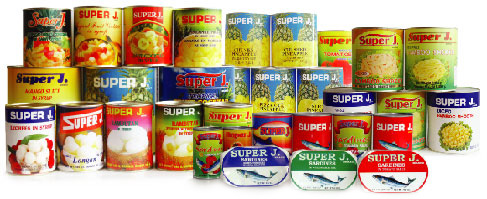 CURRENT NEEDS - Soups, Cereal, Sauce, Peanut Butter, Jelly, Canned Meats (like tuna), and Shelf Stable Milk (like Parmalat, etc). When you go shopping, just pick up an extra item for those in need.
Donations of large baskets are needed by the Care Ministry. Please leave the baskets at the food pantry on your way to services.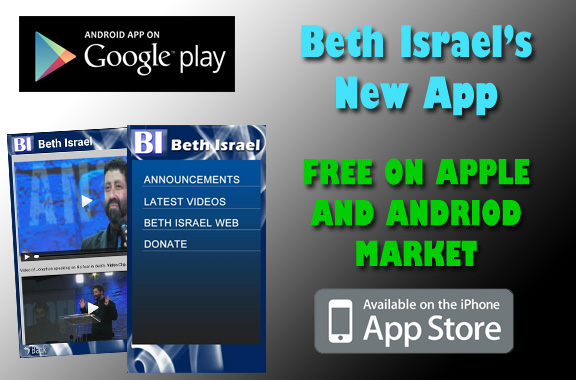 Install your free, Beth Israel APP today from The Apple or Google stores! Stay up to date with the latest events and happenings at the Jerusalem Center. Update your phone with the Beth Israel APP today!
COMPASSION PROJECTS
NEW!
Providing medical aid to the poor and needy by building or upgrading surgical suites, emergency rooms, maternity wards, and other medical facilities as a lasting testimony to God's healing power.
Helping under-resourced Churches in Asia to receive the Bibles, Biblical resources, and training they need to build their Churches.
Helping to provide wheelchairs to the disabled in third world countries.
GIVING TO THE LORD'S PURPOSES
I'd like to donate to the Lord's purposes through the ministry to the Great Commission, to the world, and to all the purposes of God. CLICK HERE
I'd like to send in my tithe, offering through e-mail CLICK HERE
STILL MORE &
OTHER THINGS
Espanol Audiofonos para traduccion al Espanol estan disponibles en todos los servicios (cultos)- Puede recogerlos en la entrada! Experimente la noche del ministerio Hispano-Todos los Jueves a las ocho de la noche en el edificio- Y sientase libre de ponerse en contacto con los lideres de nuestro ministerio Hispano, Marco y Elgica De Leon despues del servicio o llamando al 973-896-3252
All Main Worship Service Are Recorded For DVD/CD, MP3/MP4 production, Web, audio, TV & Radio broadcast - Please to avoid distracting your brothers and sisters! (or sit toward the back areas for easy access)
CLICK HERE
We now have shuttles available for those who come by bus and those who park off site
If you park in the Pizza Store's parking lot, or anywhere from our property, its best to use the entrance on street side of the building.
For Emergency Information (Weather - Snow - Cancellations) - Call 973-709-9466 Ext. 9
Please remember to demonstrate courtesy & "loving our neighbors" by not parking on their property or blocking their driveways.
See our broadcasts on television - 'Something Different' Check your Cable listings for Days & Times throughout the Tri-State Area & to Get Our TV Broadcast on in your area, call (973)872-7262 ext 304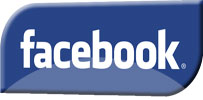 Check us out on Facebook!
Beth Israel Facebook:
Click Here
Hope of the World Facebook:
Click Here
Jonathan Cahn Facebook:
Click Here
The Harbinger Facebook:
Click Here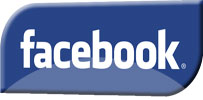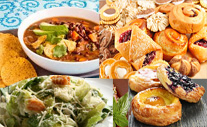 FALL NEWS FROM THE KITCHEN!

There will be an assortment of fresh, delicious sandwiches, beverages, soups, salads, entrees, and a variety of homemade desserts.
Fridays Evenings & Sunday Afternoons.

Enjoy! Beth Israel Hospitality
SPECIAL RESOURCES

Available This Week
NEW!
Discover some of the most important truths and keys to life, growth, abundance, and Fulfilling your calling from the secrets of trees.
NEW!
God's Glory almost always appeared on a cloud, a cloud on the mountains, a cloud of incense. How to remove the cloud that separ-ates His presence from our life and experience the Shekinah glory.
NEW!
A mystery in the word synagogue, church, Israelite and Israeli - and how the modern rebirth of Israel and the Israelis opens up a revel-ation for every believer - How you are actually a spiritual Israeli.
NEW!
America stands at a critical moment, in history. Could the answer lie in the spiritual realm? Could it be linked to an ancient deity? And could the signs of that deity be manifesting.
Do you want the will of God in your life? Then choose the will of God. Be willing to obey. Agree, decide, and will to do the will of God, no matter what the situation. Then the will of God will be done in your life on earth as it is in heaven.
Life changing truths from the life of David, shepherd boy and King.
The keys of finding God's will, calling and destiny for your life and fulfilling it! Includes: (1) Finding your destiny, (2) your calling and how not to miss it, (3). Your calling and how to rise to it, (4) knowing God's will.
(4CD Album)
Messiah is called "Rabbi" which means teacher. Every teacher leads his students to graduation. The Secrets of graduating to higher ground in the Lord's call for our life.
(2CD ALBUM)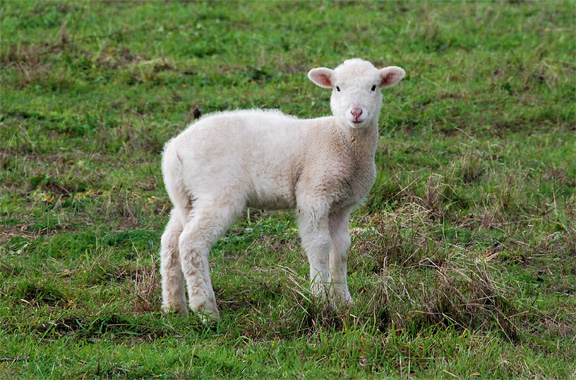 The deep mysteries hidden in the sacrifice of Israel each one bearing a unique and powerful revelation--including; (1)The Vow (2)The Asham (3)The Kalil (4)The Mattanat & the Kitoret.
(4CD Album)
All Messages
are available at the
Express Center
(open up to 45 minutes after the Service)
*You can also get
these messages Online
& see the
Full List
of
all Messages
available at
HopeoftheWorld.org

Proceeds from these Messages go to the spreading of the Gospel
GETTING IN TOUCH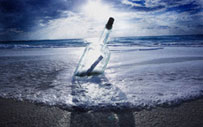 To Get Info on Any Event, Opportunity, Ministry, from these Announcements
To Get in Touch for anything
Do you want to know more about being born again or how to be saved? Or to receive CD Finding New Life as our gift to you
To find out how you can be eligible for Membership or Ministry, how to have a part in what God is doing at the Jerusalem Center, or how to fulfill your calling
Prayer Request – Want others to pray for something in your life
To Get In Touch With a Particular Ministry – to be part of or to attend an event
To Get the Gift CD: Finding God's will for your life & the Jerusalem Center CD
And for anything else, from getting help, questions, picking up the Free Membership Pack, etc, feel free to stop by at the Ministry Center after any Service.
To find out more about being Born Again or get the Gift CD or download of FINDING NEW LIFE
WHAT'S HAPPENING THIS WEEK AT THE BUILDING
9:00 AM - Pre-Service Prayer - Come for a time in God's presence, with prayer, supplications, and thanksgiving.
10AM - ARISE & SHINE ACADEMY CLASSES
THE SUNDAY MORNING WORSHIP CELEBRATION SERVICE Including Children's Ministry & Nursery
7:30 PM, ON BREAK - TITUS 2 - Learn how to live Titus 2:3-5 in a small group atmosphere with much opportunity for discussion, study, reflection, and practice as found in the Book of Titus Chapter 2. Open to women 18 and up.
7:30 PM - Mid - Week Refresher. Bible study, worship, prayer & fellowship. Fireplace Room.
7:30 PM - Women's Evening Bible Study: The Book of Revelation. Teen Classroom
10:00 AM - Women's Morning Bible Study: A Dozen Sayings Of Yeshua - If Believed Could Change the World and You. Fireplace Room.

8 PM - Spanish Ministry Night - Ministerio Hispano Noche
7 PM - Pre - Service Prayer

7 PM - ARISE & SHINE ACADEMY CLASSES

8 PM - Genesis Junior Youth Ministry (Ages 10-13) Transformed Youth Ministry (Ages 13-17)
8 PM - THE FRIDAY NIGHT WORSHIP CELEBRATION SERVICE Including Children's Ministry & Nursery
10AM -12PM, PRAYER MEETING - hosted by The Spanish Ministry- All are invited!

10am - 12:30pm, ON BREAK - TREK & DELTA SATURDAY CHILDREN'S ADVENTURE!
Exciting & wholesome alternative to Boy & Girl Scouts. (Ages 6 - 12). Sign Up at Children's Sign-in Table.