coming Special events
NEW!
On the prophetic anniversary of its restoration, the celebration of the Jerusalem, the center of our faith, with a powerful word, dance, and a special surprise from Jerusalem!
June 8, Friday at 8pm & June 10, Sunday at 11am
NEW!
Kings, Parasites, and the Almighty! The war of kings and kingdoms, the people of God, the Book of Acts, the hand of God, and a holy parasite.
June 15, Friday at 8pm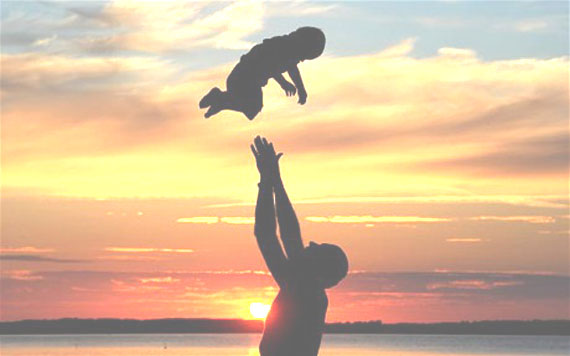 NEW!
Don't miss this very special opportunity to honor the dad you know or are! All Dads will get a special gift in appreciation and a powerful message will be shared. Bless your father in a special way with the blessing of the Heavenly Father.
June 17, Sunday at 11am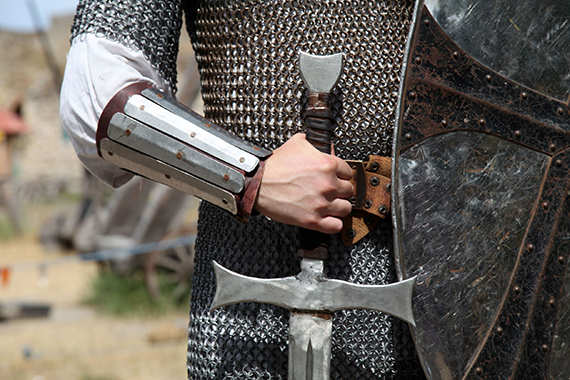 NEW!
How to turn your faith, your walk, and your life from good to great, dynamic, overcoming, and triumphant.
June 22, Friday at 8pm
NEW!
Jonathan opens a deep mystery of Infinity, the Altar, Messiah, the Sacrifice, Salvation, the Sunset, and Eternity.
June 24, Sunday at 11am
NEW!
One of the most dramatic moments of God's people and the enemy and filled with the keys of overcoming and breakthrough.
June 29, Friday at 8pm
NEW!
Do you want to live a life of not just blessing - but extra blessing and blessings beyond? The Biblical keys to getting there.
July 1, Sunday at 11am
EXPAND YOUR HORIZONS

FREE BIBLE ACADEMY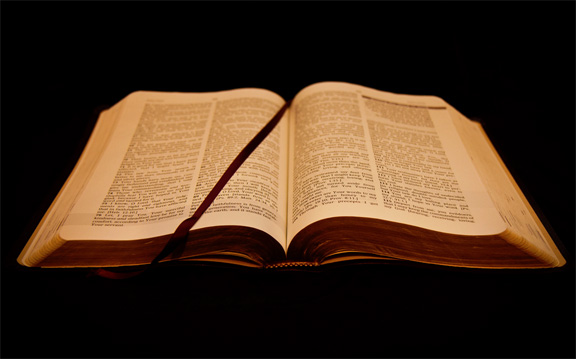 THIS WEEK!
If you ever wanted to go to Bible School, you have one right here and it's FREE. The classes are 7 weeks. Learn Hebrew, Greek & more!
THIS WEEK!
See God's Hand moving upon Jerusalem in these End Days. Discuss Current Events, Biblical Revelation, & Prophetic Fulfillment. Consider the rebuilding of the temple - possibly in our time.
Sundays, 10 am
THIS WEEK!
Discover what the scriptures reveal about the seven Churches in Revelation. Learn how to be prepared for the Day of the Lord. Discuss the personal characteristics of believers resembling that of the Churches, & much more.
Fridays, 7 pm & Sundays, 10 am
THIS WEEK!
In the natural, we may feel like a beat up punching bag - as if we are down for the count. Not so, in God's Strength, Provision, and Victory. Learn how to actually be "more than a conqueror", how to really "put on the full armor of God", how to stand upon the promise of ultimate and everlasting triumph in Messiah.
Sundays, 10 am
THIS WEEK!
From the classroom, to the home group, to the checkout line, learn the keys to develop, prepare, and execute a more effective teaching of God's Word.
Sundays, 10 am
THIS WEEK!
Develop an overcoming walk with God, by His Spirit in this entry-level discipleship class. Discuss Salvation, the Bible/ the Word of God, overcoming adversity, & abundant living.
Sundays, 10 am
THIS WEEK!
Learn to read Hebrew, the language of the Bible in seven weeks.
Sundays, 10 am
THIS WEEK!
Learn English as a 2nd Language or just improve the language skills you already have. Beginners or advanced invited.
Sundays, 10 am
ARE YOU NEW HERE AT THE JERUSALEM CENTER?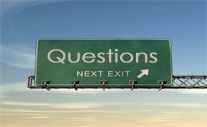 Have questions? Want more info? Want to talk with someone? Find out how to be part? Or anything you need?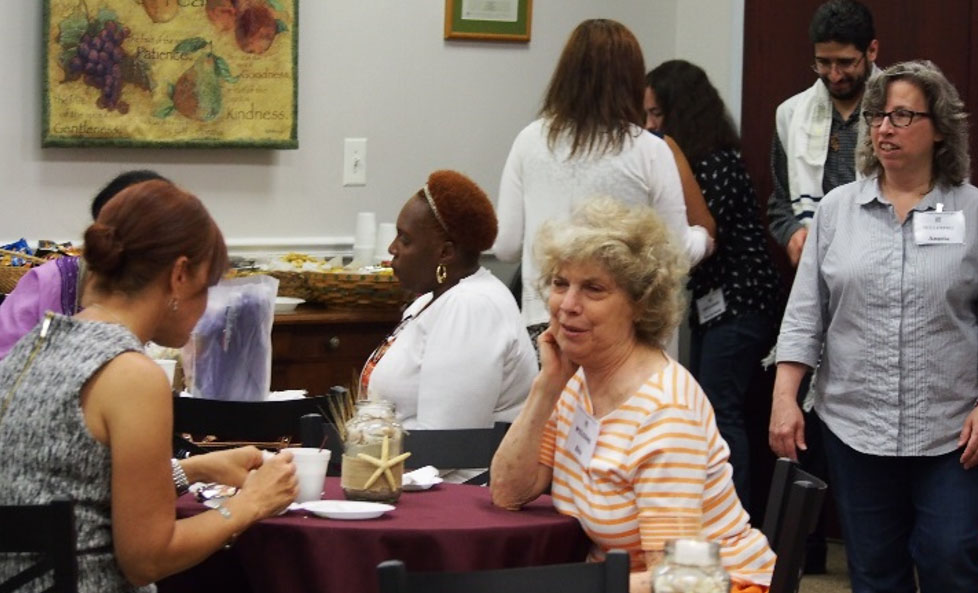 Or just come to the Welcome Center & Ministry Center after the Service with any questions, more info, anything we can help you with.
CHILDREN'S MINISTRIES & YOUTH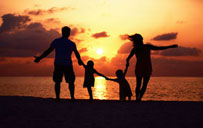 Children's Ministry and Nursery provided.
Full Program for Children & Youth (3 - 16)
Nursery is available for infants (up to Age 2)

Full Program for Children up to 5th grade.
Children's Ministry & Nursery

Our Nursery is available with parent's supervision for infants up to Age 2.

Full Program for Children & Youth. (PK - 12th grade)

Parents! Remember to sign-in your children at the sign-up table when you come in & pick them up promptly when the service ends - And remember to supervise your children when they are not in class

Children's Worship Bulletin for Children who remain in the Service & to take home. Available at the children's sign-up table.


Mothers' Lounge - For infant care Friday and Sunday the Nursery is available for nursing mothers - Services are televised in mother's lounge!
Friday Night 8:00PM Genesis Youth (Ages 10-13)

Friday Night 8:00PM Transformed Youth (Ages 13-17)


Exciting & wholesome alternative to Boy & Girl Scouts. (Ages 6 - 12). Sign Up at Children's Sign-in Table.
Saturdays, 10:00am - 12:30pm, ON BREAK
Contact us:
Here
or 973-709-9466 Mailing address 11 Railroad Ave. Wayne, NJ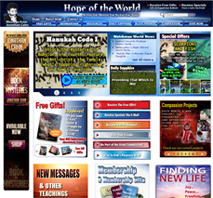 Hope of the World is an end-time ministry to spread God's Word to all nations, Jew and Gentile, and the unreached of the world. Hope of the World helps with Compassion Projects to help those in need, from helping orphans, lepers, the persecuted church, building water wells, getting medical help, etc.

To find out more or to have a part in the Great Commission CLICK HERE

Click Here to Donate.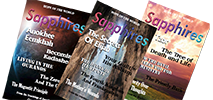 You can receive Free Gift CDs, a Free Gift Subscription to Sapphires, with daily teachings and devotions, find all of Jonathan's Special Teachings and resources there – & more – By going to HopeOfTheWOrld.org - Or just CLICK HERE
Other events coming up
THIS WEEKEND!
Meet us in Washington Square Park. Worship, hand out tracts & share the good news by the fountain with the Israeli flag.
Saturday, May 26, 1pm- 4pm
Married couples! Fellowship with spirit-led married couples while enjoying good food. Sign up required at the Ministry Center.
Saturday, June 2, from 12 noon to 3pm
Women, don't miss a great time of encouragement, praise, worship, the Word, and fellowship especially geared to women! Sign up required at the Ministry Center.
Saturday, June 9, 1-5pm.

Be strong in the Lord, and in the power of his might. Come for a time of the Word, food, fellowship, Worship, and testimonies of God's power.
Saturday, June 16, 12pm to 3pm
NEW!
Beth Israel Dance Ministry invites all to join us for an exciting dance and worship arts training, with "For His Name's Sake" Ministry, as we prepare for the concert in October. Everyone is invited. To register go to eventbrite.com Enter: Worship Arts Restoration location: Wayne, NJ
Saturday, June 23 to Wednesday, June 27
Youth, ages 14-17, are invited to a retreat at America's Keswick, Sign-up required at the Children's Ministry table to get the details.
Sunday, August 12 - Thursday, August 16
NEW!
All Beth Israel leaders & leadership teams - this is your meeting, with worship, prayer, and strategizing - spread the word to your ministry teams.
Monday, June 18, 7:30pm
NEW!
Bless your father, with a car wash, as you support our Youth Ministry
Saturday, June 17, after service
NEW!
Attention ALL Parents: Don't miss signing up your children for an adventure that can change their lives for God. At VBS SHIPWRECKED, kids discover that Jesus rescues them! Sign-up required. SpecialEvents@ BethIsraelWorshipCenter.org
Monday August 6th to Friday, August 10th from 6:45pm to 9:00pm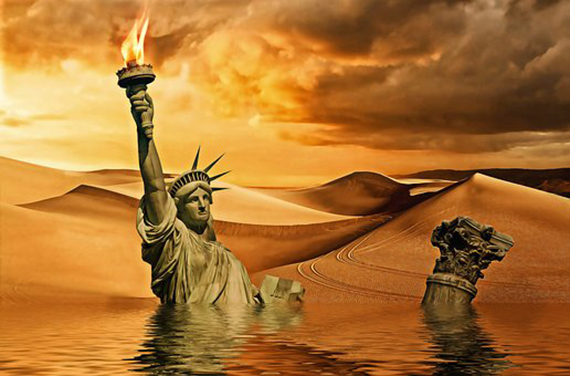 Learn and discuss the key elements of the end-times with Marc Sommer, as it is unfolding before us.
Wednesday, June 6 at 7:30pm
"Courageous" Coming Soon!
Saturday, July 7, from 7:30pm - 9:00pm
Every 1st Friday of the Month. Join us for an anointed time of prayer, intercession, and worship. We'll be praying for critical issues facing the body of Messiah, and seen in the world today.
Friday, June 1 at 11pm
THIS WEEK!
Book of Revelation. A verse by verse study on the book of Revelation. All women are invited.
Wednesdays, at 7:30pm
THIS WEEK!
Discover the spiritual truths and keys for victorious living through the wonders of God's creation.
Tuesdays, 10am to 12 noon.
Experience the Journey of a lifetime with Jonathan!
It will change your life! The 2018 Autumn Super Tour (10/29 -11/8) & The 2019 Spring Super Tour (3/25-4/4) To reserve your seat or get more info Go to: info@coraltours.org
866-267-2511.
(October 29, 2018 - November 8, 2018) & (March 25, 2019 - April 4, 2019)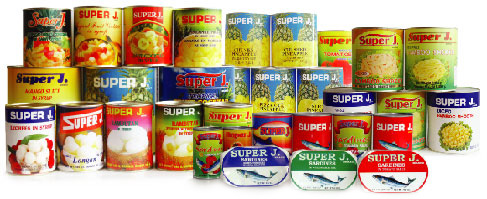 Currently in need of non-perishable items within expiration. When you go shopping, just pick up an extra item for the needy.
Donations of large baskets are needed by the Care Ministry. Please leave the baskets at the food pantry on your way to services.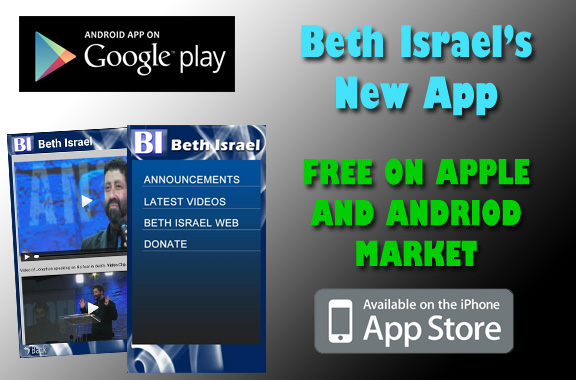 Install your free, Beth Israel APP today from The Apple or Google stores! Stay up to date with the latest events and happenings at the Jerusalem Center. Update your phone with the Beth Israel APP today!
COMPASSION PROJECTS
NEW!
Providing for Holocaust Survivors, Bibles, needy families, emergency medical care, struggling congregations, Aliyah, children and youth programs.
Helping orphaned, abandoned, and impoverish- ed girls in Guatemala by providing complete nutrition, Christian education, medical needs, clothing, shelter, and all that is necessary
Provide for persecuted refugee Christian families in Pakistan.
GIVING TO THE LORD'S PURPOSES
I'd like to donate to the Lord's purposes through the ministry to the Great Commission, to the world, and to all the purposes of God. CLICK HERE
I'd like to send in my tithe, offering through e-mail CLICK HERE
STILL MORE &
OTHER THINGS
Espanol Audiofonos para traduccion al Espanol estan disponibles en todos los servicios (cultos)- Puede recogerlos en la entrada! Experimente la noche del ministerio Hispano-Todos los Jueves a las ocho de la noche en el edificio- Y sientase libre de ponerse en contacto con los lideres de nuestro ministerio Hispano, Marco y Elgica De Leon despues del servicio o llamando al 973-896-3252
All Main Worship Service Are Recorded For DVD/CD production, Web, audio, TV & Radio broadcast - Please to avoid distracting your brothers and sisters! (or sit toward the back areas for easy access)
CLICK HERE
We now have shuttles available for those who come by bus and those who park off site
If you park in the Pizza Store's parking lot, or anywhere from our property, its best to use the entrance on street side of the building.
For Emergency Information (Weather - Snow - Cancellations) - Call 973-709-9466 Ext. 9
Please remember to demonstrate courtesy & "loving our neighbors" by not parking on their property or blocking their driveways.
See our broadcasts on television - 'Something Different' Check your Cable listings for Days & Times throughout the Tri-State Area & to Get Our TV Broadcast on in your area, call (973)872-7262 ext 304
If you would like to donate flowers or plants, please contact Donna Murphy 973-709-9466 ext. 6 or fill out the form at the Ministry Center.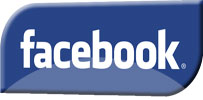 Check us out on Facebook!
Beth Israel Facebook:
Click Here
Hope of the World Facebook:
Click Here
Jonathan Cahn Facebook:
Click Here
The Harbinger Facebook:
Click Here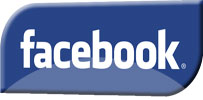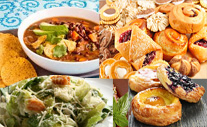 SPRING NEWS FROM THE KITCHEN!

There will be an assortment of fresh, delicious sandwiches, beverages, soups, salads, entrees, and a variety of homemade desserts.
Fridays Evenings & Sunday Afternoons.

Enjoy! Beth Israel Hospitality
SPECIAL RESOURCES

Available This Week
NEW!
Scientists have only recently discovered a revelation from the human DNA codes that links up with the Word of God and Israel.
NEW!
The Bible is filled with angels and outlaws. How to stop being an outlaw and start being an "angel".
NEW!
When we think of the outpouring of the Spirit and the anointing of God's people, we think of Pentecost in the Book of Acts. But long before that, the Spirit was poured on God's people from the wilderness of Sinai to the visions of Ezekiel, discover from the keys of walking in God's power from the fascinating lesser known outpourings.
NEW!
What is the true Spirit-filled life? What are the keys God gives and you need to know to receive and live in the fullness of the Spirit and all God has for you? (And the mystery of the Two Pentecosts).
What Messiah's death teaches us about being hurt, being vulnerable, being wounded, and how wounds are turned into blessings.
The radical title by which Paul referred to himself - the power to not let any chain stop you from fulfilling your calling.
The keys of absolute victory in God, no matter how great the odds are against you - from the strategies and secrets of Gideon!
(2CD Album)
Discover the amazing, beautiful, and cosmic mysteries hidden in the purple crimson King.
(2-CD Album)
Discover the secrets of joy from the Word of God. Includes: The Joy Command - The Last Joy - How to Ruin A Funeral - The Way of the Joyful.
(4-CD Album)
All Messages
are available at the
Express Center
(open up to 45 minutes after the Service)
*You can also get
these messages Online
& see the
Full List
of
all Messages
available at
HopeoftheWorld.org

Proceeds from these Messages go to the spreading of the Gospel
GETTING IN TOUCH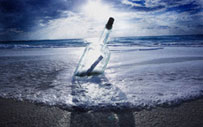 To Get Info on Any Event, Opportunity, Ministry, from these Announcements
To Get in Touch for anything
Do you want to know more about being born again or how to be saved? Or to receive CD Finding New Life as our gift to you
To find out how you can be eligible for Membership or Ministry, how to have a part in what God is doing at the Jerusalem Center, or how to fulfill your calling
Prayer Request – Want others to pray for something in your life
To Get In Touch With a Particular Ministry – to be part of or to attend an event
To Get the Gift CD: Finding God's will for your life & the Jerusalem Center CD
And for anything else, from getting help, questions, picking up the Free Membership Pack, etc, feel free to stop by at the Ministry Center after any Service.
To find out more about being Born Again or get the Gift CD or download of FINDING NEW LIFE
WHAT'S HAPPENING THIS WEEK AT THE BUILDING
8:30 AM - Pre-Service Prayer - Come for a time in God's presence, with prayer, supplications, and thanksgiving.
10AM - ARISE & SHINE ACADEMY CLASSES
THE SUNDAY MORNING WORSHIP CELEBRATION SERVICE Including Children's Ministry & Nursery
On Break Currently Learn how to live Titus 2:3-5 in a small group atmosphere with much opportunity for discussion, study, reflection, and practice as found in the Book of Titus Chapter 2. Open to women 18 and up.
10:00 AM - Women's Morning Bible Study: The Wonders of Elohim.
7:30 PM - Mid - Week Refresher. Bible study, worship, prayer & fellowship.
7:30 PM - Women's Evening Bible Study: The Book of Revelation
8 PM - Spanish Ministry Night - Ministerio Hispano Noche
7 PM - Pre - Service Prayer

8 PM - Genesis Junior Youth Ministry (Ages 10-13) Transformed Youth Ministry (Ages 13-17)
8 PM - THE FRIDAY NIGHT WORSHIP CELEBRATION SERVICE Including Children's Ministry & Nursery
10AM -12PM PRAYER MEETING is hosted by The Spanish Ministry- All are invited! - RESUMES 6/2

10am - 12:30pm TREK & DELTA SATURDAY CHILDREN'S ADVENTURE! - On Break
Exciting & wholesome alternative to Boy & Girl Scouts. (Ages 6 - 12). Sign Up at Children's Sign-in Table.